DEFINITION
Under the direction of the ITV supervisor, coordinated the operation of the Community College Instructional Network; monitors all instructional television facilities; performs video production tasks, and does related work as required.
EXAMPLES OF DUTIES
Coordinates the operation of the Community College Instructional Network (Cable Television Network) including

Recruitment, training, scheduling and evaluation of operators.
Coordinate acquisition and duplication of air tapes.

Monitor all instructional television facilities, "trouble shoot" problem areas, and generate equipment repair requests in all television facilities.
Serve as coordinator for all teleconferences.
Develop and maintain all schedules and logs in conjunction with consortium staff and College.
Perform video production tasks as assigned by the ITV supervisor.
At the request of a supervisor, shall perform a variety of unscheduled duties normally and traditionally performed by an ITV Operations Coordinator.
MINIMUM QUALIFICATIONS
Education and Experience: Any combination equivalent to two years of experience in television systems operations and systems operator training. Equivalent to two years of college coursework in communications/broadcasting or related field.
Knowledge and Abilities: Extensive knowledge of electronic communication equipment traditionally used in television production, post-production and signal distribution environments. Ability to supervise student assistants; develop organizational systems for instructional feeds, closed circuit TV program logs; operate instructional TV distribution system; undertake video production tasks; work in a multiethnic environment.
PHYSICAL ABILITIES
Seeing to inspect written documents, communicate with District staff, sitting for extended periods of time, bending, kneeling and reaching to retrieve and file records, and dexterity of hands and fingers to operate a keyboard and other office equipment.
Probationary Period: One year.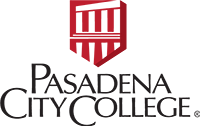 Pasadena City College
1570 East Colorado Boulevard, Pasadena, CA 91106
(626) 585-7361 direct ⋅ (626) 525-7924 fax