DEFINITION
Under direction, to perform a variety of financial record‑keeping duties of above average difficulty; and to do related work as required.
EXAMPLES OF DUTIES
Performs financial record‑keeping operations of above-average difficulty related to one of the District's financial activities such as accounts payable, accounts receivable, warehouse inventory, payroll, loan collections, or budgets.
Reviews, verifies, and examines material in connection with the specific activity assigned; may audit invoices by checking or verifying extensions or comparing with purchase orders; may prepare correspondence to vendors concerning payments; may prepare invoices for amounts due the College; may make collection calls, perform skip tracing, and follow up delinquent accounts; may maintain a perpetual inventory for the warehouse; may compile data to prepare a major payroll; may collect student loans or prepare student loan and grant disbursements; may reconcile bank accounts; may prepare bank deposits or deposit reports; may prepare journal entries; may process budget transfers; may process budget augmentations; may assist in the budget development process; may assist in the processing of travel request and reimbursement; may assist in the review of purchase requisitions for appropriate account numbers; may assist in maintaining the Chart of Accounts; may assist in preparing special financial reports or analysis.
Updates records, recapitulates data, and prepares regular and special reports.
Answers questions, interprets and explains procedures, and resolves problems which require technical knowledge of the activity assigned.
May post and balance a general and subsidiary ledger for assigned activity, take a trial balance, and prepare or type a report.
Performs data entry and other functions on a computer terminal.
Performs duties of cashier‑‑making change, balancing tills, preparing bank deposits.
At the request of a supervisor, performs a variety of unscheduled duties normally and traditionally performed by an Intermediate Account Clerk II.
MINIMUM QUALIFICATIONS
Education and Experience: Any combination equivalent to graduation from high school and two years of responsible accounting clerical experience.
Knowledge and Abilities: Knowledge of methods, terminology and equipment used in financial record keeping; ability to understand and follow oral and written directions; ability to troubleshoot and resolve fiscal record‑keeping problems; ability to index and alphabetize accurately; ability to make arithmetic computations and compare names and numbers rapidly and accurately; ability to use a computer terminal rapidly and accurately in a variety of applications; ability to work cooperatively with others; ability to handle and accurately count a large volume of currency and checks; ability to work in a multiethnic environment.
DESIRABLE QUALIFICATIONS
Possession of keyboarding skills for typewriter, PC, and CRT. Experience in operating other office machines such as copy machines and microfiche readers.
OTHER REQUIREMENTS
Be willing to work overtime or evenings as required. Work schedule subject to change – overtime required during initial weeks of each semester.
PHYSICAL ABILITITES
Seeing to inspect written documents, communicate with District staff, sitting for extended periods of time, bending, kneeling and reaching to retrieve and file records, and dexterity of hands and fingers to operate a keyboard and other office equipment. Must be able to lift at least 20 pounds and able to stand for long periods.
Hours: Usually 8 a.m. to 4:30 p.m., but work schedules are subject to change. Position may be required to work overtime or evening shift, 12 noon to 8:30 p.m.
PROBATIONARY PERIOD: One year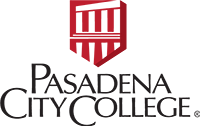 Pasadena City College
1570 East Colorado Boulevard, Pasadena, CA 91106
(626) 585-7361 direct ⋅ (626) 525-7924 fax