DEFINITION
Under general supervision, perform a variety of clerical duties of above-average difficulty which require learning specific policies and practices and selecting the procedures to use for specific cases; type with accuracy and speed; and do related work as required.
CLASS CHARACTERISTICS
This class differs from the classification above and below in complexity of tasks, proportion of time spent working without direct supervision and amount of discretionary judgment required to select proper procedures.
Methods of work are less well defined than in the next lower clerical class and are frequently left to the discretion of the incumbent. At this level, the type of clerical work is of a more critical nature than at lower clerical levels and usually involves technical processing of official school records or lead responsibility for an aspect of a complex program involving eligibility, money, and special subject matter.
Incumbents in this class frequently serve as single clerical specialist in the functional area to which assigned, and work flow is determined by the procedures to be followed. Work is frequently extremely varied so the employee has some latitude in deciding task priorities. Training is usually done by a supervisor and takes a relatively long period of time.
Inaccurate work or poor performance at this level would normally result in serious consequence for a student or considerable expenditures of time by higher-level personnel. Supervision is not always available and incumbents must exercise judgment to evaluate the need for referral of problems to a supervisor. There is usually no substantial supervision over other employees, although, incumbents may oversee the performance of others assigned to do relatively routine work.
Most jobs involve some typing, and a few jobs may require the ability to arrange spacing of material on a page. For some jobs involving a great deal of typing, incumbents may need to correct spelling and grammar.
Most positions in this class require the ability to keep information and materials confidential.
EXAMPLES OF DUTIES
Establishes priorities and performs all the clerical tasks and services related to an office or function.
Maintains records; files and retrieves.
Gives information on an aspect of a complex matter orally and in writing; contacts various individuals and groups to facilitate communications.
Compiles data from a variety of standardized sources and makes list, reports, or tabulations.
Checks data for completeness and for compliance with criteria.
Operates office equipment such as typewriters, duplicators, calculators, telephones, and word processors.
Enters and retrieves data from computer.
May supervise clerical and student assistants or help them follow policies and procedures.
At the request of a supervisor, shall perform a variety of unscheduled duties normally and traditionally performed by an Intermediate Clerk II.
MINIMUM QUALIFICATIONS
Education and Experience: Any combination equivalent to graduation from high school and two years of general clerical experience.
Knowledge and Abilities: Knowledge of office methods and procedures. Ability to learn to follow a variety of procedures of above-average difficulty, to type with accuracy and produce letters and reports with reasonable speed, to learn to operate business machines, to communicate orally and in writing, to spell correctly and use good English grammar, to keep information and materials confidential, to work effectively with others, to work in a multi-ethnic environment, to function without constant direct supervision, and to handle heavy public contact.
Skills: Computer keyboard - 45 net words per minute.
PHYSICAL ABILITIES
Seeing to inspect written documents, communicate with District staff, sitting for extended periods of time, bending, kneeling and reaching to retrieve and file records, and dexterity of hands and fingers to operate a keyboard and other office equipment.
Probationary Period: One year.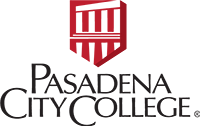 Pasadena City College
1570 East Colorado Boulevard, Pasadena, CA 91106
(626) 585-7361 direct ⋅ (626) 525-7924 fax