DEFINITION
Under direction of the Associate Dean, Counseling and Student Success Services and in support of the Assistant Dean of Financial Aid, the Job Developer will develop, locate and actively refer students to employment positions.
EXAMPLES OF DUTIES
Identifies and locates current and prospective job openings for PCC students.
Negotiates contracts, develops jobs, supervises placements, maintains records for and prepares reports for Federal Work Study Program.
Participates in placement, and follow-up of students in part-time and full-time employment.
Makes contact with employers to assure that they are knowledgeable about PCC programs and services.
Maintains a current listing of available jobs.
Maintains a close effective working relationship with PCC faculty, College Work Study Coordinator, Employment Specialist, and appropriate community resource personnel.
Articulates needs of employers to students and appropriate college personnel.
Assists in the development of off-campus Federal Work Study opportunities.
Prepares required reports in a timely manner.
Coordinates annual Job Fair.
Develops and maintains a listing of community service volunteer opportunities.
At the request of a supervisor, performs a variety of unscheduled duties normally and traditionally performed by a Job Developer/SWS Coordinator.
MINIMUM QUALIFICATIONS
Education and Experience: Any combination equivalent to two years of college education and three years of experience in a responsible position with workforce, vocational education, employment/personnel services, or other related programs.
Knowledge and Abilities: Knowledge of Service Delivery Area labor market. Ability to interview and evaluate qualifications of job applicants; work effectively with local business, industry and labor; effectively communicate orally and in acceptable written form; keep precise records; work cooperatively with community agencies, college staff and students; work in a multiethnic environment.
DESIRABLE QUALIFICATION
Some demonstrated experience in job placement of unemployed persons
PHYSICAL ABILITIES
Seeing to inspect written documents, communicate with District staff, sitting for extended periods of time, bending, kneeling and reaching to retrieve and file records, and dexterity of hands and fingers to operate a keyboard and other office equipment.
PROBATION PERIOD: One year.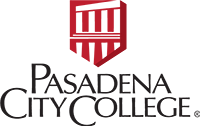 Pasadena City College
1570 East Colorado Boulevard, Pasadena, CA 91106
(626) 585-7361 direct ⋅ (626) 525-7924 fax