February 2013
FLSA: NON-EXEMPT
SALARY: 36
CBA DESIGNATION: Represented
DEFINITION
Under general supervision, to control lock and key data and perform a variety of specialized locksmith-related and computer operations.
SUPERVISION RECEIVED AND EXERCISED
Receives general direction from a supervisor or other appropriately designated management classification. Will not act in the capacity of a supervisor but may be required to lead other staff.
EXAMPLES OF DUTIES (Illustrative Only)
Using database systems, enters, accesses and maintains complex and detailed information in on‑line computer and microcomputer terminals, assuring data integrity.
Assures accuracy of all key authorizations and issuing of keys.
Maintains orderly system to assure the integrity of the systems.
Assists in the design of master keying systems.
Applies judgment and knowledge of College and departmental policies and procedures to conduct department business.
Maintains and retrieves records and files.
Checks data for completeness, accuracy and compliance with criteria.
Disseminates information orally and in writing.
Contacts individuals and groups as needed.
Operates office equipment such as computers, copiers, fax machines, and multi-line telephone systems.
At the request of a supervisor, performs a variety of unscheduled duties normally and traditionally performed by a Key Control Clerk.
KNOWLEDGE of:
Key-related database systems
Office procedures
Federal, state, and local agency laws, statutes and regulations
Grammar, spelling and appropriate syntax
ABILITY to:
Operate under pressure, within tight timelines
Maintain accuracy of detailed and complex information
Establish and maintain effective working relationships
Communicate effectively, both orally and in writing
Maintain confidentiality
Maintain the security and privacy of records
Interface with students, faculty, staff and community
Work in a multiethnic environment.
EDUCATION AND EXPERIENCE
Any combination of training and experience that would provide the required knowledge, skills, and abilities is qualifying. A typical way to obtain the required qualifications would be:
High school graduation or equivalent and two years of general clerical work involving complex systems and contact with the public or students.
DESIRABLE QUALIFICATIONS
Experience working with key-related database systems and/or recordkeeping software programs.
PHYSICAL DEMAND
Must possess mobility to work in a standard office setting and use standard office equipment, including a computer; to operate a motor vehicle and to visit various District and meeting sites; vision to read printed materials and a computer screen; and hearing and speech to communicate in person, before groups, and over the telephone. This is primarily a sedentary office classification although standing and walking between work areas may be required. Finger dexterity is needed to access, enter, and retrieve data using a computer keyboard, typewriter keyboard, or calculator and to operate standard office equipment. Positions in this classification occasionally bend, stoop, kneel, reach, push, and pull drawers open and closed to retrieve and file information. Employees must possess the ability to lift, carry, push, and pull materials and objects up to 25 pounds.
ENVIRONMENTAL ELEMENTS
Employees work in an office environment with moderate noise levels, controlled temperature conditions, and no direct exposure to hazardous physical substances. Employees may interact with upset staff and/or public and private representatives in interpreting and enforcing departmental policies and procedures.
Probationary Period: One year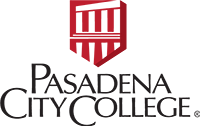 Pasadena City College
1570 East Colorado Boulevard, Pasadena, CA 91106
(626) 585-7361 direct ⋅ (626) 525-7924 fax