DEFINITION
Under direction, to perform a variety of interpreter services within the Deaf/Hard-of-Hearing Program.
EXAMPLES OF DUTIES
Provides interpreter services for deaf students in a classroom or laboratory setting.
Assists with the assignment and scheduling of interpreters and captionists.
Assists in the recruitment, selection, orientation, and training of interpreters, captionists, and other staff members working within the Deaf/Hard-of-Hearing Program.
Assists with maintaining appropriate student and program records for the purpose of evaluation and accountability.
Represents the Deaf/Hard-of-Hearing Program and the Disabled Students Programs and Services area with on‑campus groups and programs.
Works closely and cooperatively with all members of the Disabled Students Programs and Services staff to implement the goals and objectives of the program.
Provides interpreting services at on‑campus meetings, conferences, and at other functions as requested.
At the request of a supervisor, shall perform a variety of unscheduled duties normally and traditionally performed by a Lead Interpreter.
MINIMUM QUALIFICATION
Education and Experience: Associate of Art's degree or equivalent. Experience as an interpreter for the deaf. Completion of an interpreter training program or equivalent.
Knowledge and Abilities: Demonstrated fluency in American Sign Language; knowledge of deaf culture and the educational needs of deaf students; ability to work without direct supervision and to be self‑motivated on the job; ability to deal tactfully and effectively with students and staff; ability to work in a multiethnic environment; ability to use common office computer software and other related technologies; ability to keep detailed records; participate as a member of the DSPS team.
Additional Requirements: Must work early mornings or evenings when needed and requested by a supervisor.
DESIRABLE QUALIFICATIONS
Experience as interpreter for deaf students in a college classroom setting. Experience in working with students with disabilities in a community college environment. Certification by the Registry of Interpreters for the Deaf (RID) or the National Association of the Deaf (NAD).
PHYSICAL ABILITIES
Seeing to inspect written documents, communicate with District staff, sitting for extended periods of time, bending, kneeling and reaching to retrieve and file records, and dexterity of hands and fingers to operate a keyboard and other office equipment.
Probationary Period: One year.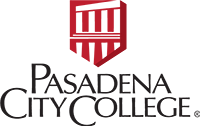 Pasadena City College
1570 East Colorado Boulevard, Pasadena, CA 91106
(626) 585-7361 direct ⋅ (626) 525-7924 fax