DEFINITION
Under the direction of the Learning assistance Center Supervisor, to provide a variety of clerical assistance of above average difficulty which require learning specific policies, procedures and techniques and selecting procedures appropriate for specific situations; may be required to type with accuracy and speed; and to do related work as required.
EXAMPLES OF DUTIES
Types from straight copy and drafts as required; types bibliographies, correspondence and forms; duplicates and assembles material for workshops or seminars.
Oversees the operation of the Distribution Center when required; assists students with audiovisual equipment and instructional material.
Follows and implements clearly defined policies and procedures relating to the Center; explains these policies and procedures to student assistants and to those who frequent the Center.
Augments or relieves Reading staff as needed.
Maintains working knowledge of a wide variety of audiovisual and specialized equipment.
Keeps statistical records pertaining to Learning Assistance Center.
Administers and monitors make-up tests for Extended Day and Instructional Telecourse faculty.
Inventories supplies and material; types and post requisitions.
Catalogs reserve material and study skills material.
Provides clerical assistance; answers the telephone, takes messages, makes appointments, maintains calendar for LAC Supervisor.
Directs students to the proper office or person within the Learning Assistance Center or the College as a whole; answers questions and provides assistance for locating material in the Center.
At the request of a supervisor, shall perform a variety of unscheduled duties normally and traditionally performed by a Learning Assistance Center Assistant I.
MINIMUM QUALIFICATIONS
Education and Experience: Any combination equivalent to graduation from high school and two years of increasingly responsible general clerical work involving work with faculty and students.
Knowledge and Abilities: Knowledge of office practices, supplies and equipment; knowledge of grammar, spelling and usage of English; knowledge of audiovisual equipment operations; ability to learn, interpret and apply policies and procedures; ability to type accurately.
PHYSICAL ABILITIES
Seeing to inspect written documents, communicate with District staff, sitting for extended periods of time, bending, kneeling and reaching to retrieve and file records, and dexterity of hands and fingers to operate a keyboard and other office equipment.
Probationary Period: One year.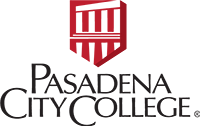 Pasadena City College
1570 East Colorado Boulevard, Pasadena, CA 91106
(626) 585-7361 direct ⋅ (626) 525-7924 fax