DEFINITION
Under the direction of the Assistant Dean for Instruction: Learning Resources, to perform a variety of Secretarial, clerical, bookkeeping, faculty liaison and student liaison activities and to do related work as required.
EXAMPLES OF DUTIES
Coordinates and acts as direct liaison with academic and support departments and divisions regarding distance learning operations and implementation. Duties include the following:

Schedule preparation
Admission and registration
Marketing and print media development
Faculty interface
Student interface
Information clearing house, including telephone and direct mail
Record keeping
Hiring, supervision and payroll for teaching assistants
Liaison with distance learning consortia
Coordination of materials production with the campus bookstore

Provides secretarial support to the Coordinator, Media Resources, ITV, and Staging Services.
Maintains departmental budget control records and other financial reports for ITV, Staging Services and the Instructional Resource Center.
Transcribes letters, reports and bulletins and composes correspondence independently.
Supervises student assistants and other clerical personnel.
Organizes and schedules office duties and workload to meet deadlines which occur throughout the year.
Maintains departmental records and files.
Operates standard office desk top computer applications.
Requisitions supplies and equipment.
Arranges meetings, interviews, travel, and assemblies.
At the request of the supervisor, shall perform a variety of unscheduled duties normally and traditionally performed by a Learning Resources/ITV Assistant.
MINIMUM QUALIFICATIONS
Education and Experience: Any combination equivalent to graduation from high school and two years of increasingly responsible experience in a secretarial and general office work. An AA/AS degree in secretarial or business training may be substituted for one year of required experience.
Knowledge and Abilities: Knowledge of schedule preparation, admissions, registration, and counseling procedures; ability to interpret and explain rules and policies; ability to prepare and edit reports and other materials; ability to compose routine letters independently; ability to communicate effectively with officials, teachers, employees, and the public; ability to assume responsibility and exercise sound judgment; ability to effectively work with others; work in a multi-ethnic environment.
Probationary Period: One year.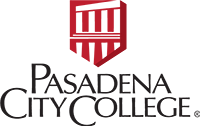 Pasadena City College
1570 East Colorado Boulevard, Pasadena, CA 91106
(626) 585-7361 direct ⋅ (626) 525-7924 fax