DEFINITION
Under general supervision of the Access Services Librarian, this Technician serves as a lead person serving Library patrons at heavily used Circulation Desk, trains and supervises student assistants, and serves as a collegial member of the Library staff.
EXAMPLES OF DUTIES
Tasks performed at the Circulation Desk such as:
Trains and supervises student assistants in circulation functions. Assists in hiring and scheduling student assistants; prepares time reports.
Utilizes the Library's Ex Libris Voyager system, charges, discharges and renews library materials, collects fines and payments for library materials, registers borrowers, accesses online bibliographic records, verifies data for accuracy and completeness. Reports unusual occurrences in the Library's systems to Access Services Librarian.
Conducts Library morning opening routines.
Prepares deposits and compiles monthly reports.
Answers directional and basic information questions. Evaluates questions that should be referred to the Reference Librarian.
Coordinates overdue notices/billing documents, and prepares correspondence as needed. Telephones delinquent borrowers.
Helps maintain the Reserve Textbook Collection and works with faculty to ensure that appropriate resources are available.
Assists in the preparation and loading of electronic reserves.
Handles minor student and patron discipline situations.
Maintains procedural manuals, office files, and supplies as directed.
At the request of the Access Services Librarian, performs a variety of other duties traditionally performed by a Library Technician II.
MINIMUM QUALIFICATIONS
Education and Experience: Associate's degree and at least two years working in a responsible position in a library environment.
Knowledge and Abilities: Attention to detail. Knowledge of office practices and equipment. Ability to learn and interpret rules and regulations; alphabetize, file numerically, compare names and numbers rapidly and accurately; communicate orally in giving and obtaining information; work effectively with others; train and supervise student workers; and work with a diverse population.
DESIRABLE QUALIFICATIONS
Completion of Library Technician Certificate. Experience as a supervisor at a Library Circulation Desk.
SKILLS: Ability to type 35 words per minute.
PHYSICAL ABILITIES
Seeing to inspect written documents, communicate with District staff, sitting for extended periods of time, bending, kneeling and reaching to retrieve and file records and materials, and dexterity of hands and fingers to operate a keyboard and other office equipment. Mobility and strength necessary to shelve library collections on all levels of standard library (84") shelving and to push loaded book carts, reaching overhead at times.
PROBATIONARY PERIOD: One year.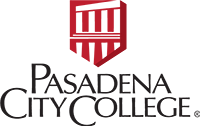 Pasadena City College
1570 East Colorado Boulevard, Pasadena, CA 91106
(626) 585-7361 direct ⋅ (626) 525-7924 fax