DEFINITION
Under direction of the Media Services Director, the Media Services Technician provides technical and customer service support for a wide variety of media services and computer-based multimedia services to faculty, staff, and students; delivers and retrieves all media equipment; coordinates media equipment maintenance and repair; develops and maintains procedures for scheduling, retrieval and inventory of all media and media equipment; and performs related duties as assigned.
EXAMPLES OF DUTIES
Coordinates all media equipment and media title requests.
Delivers and retrieves all media equipment.
Trains and coordinates student workers.
Coordinates media equipment repairs.
Provides campuswide customer service support.
Supports computer-based multimedia presentations.
Duplicates audio materials and related instructional media.
Assists sound reinforcement for PCC events.
Supports smart classrooms and coordinates installation of non-smart classroom.
Provides weekend and special event media equipment support.
Maintains inventory control for New Media Center equipment.
Develops and maintains media services procedure manual.
Performs minor preventative maintenance of New Media Center equipment.
Assists in improving and upgrading instructional facilities.
Provides media resources to accommodate accessibility needs.
Creates and maintains an operational calendar of media services events.
Monitors new and emerging technologies for integration into classroom use.
At the request of the director, performs a variety of unscheduled duties normally performed by a Media Services Technician.
MINIMUM QUALIFICATIONS
Two years' experience working at an audio/visual staging services company, school or college or other non-profit organization such as a hospital, museum, or any other company installing and operating media equipment as a media services technician or A/V technician. Must have demonstrated high level of customer service experience. Must have working knowledge of large screen multiplatform computer data projection systems.
DESIRABLE QUALIFICATIONS
Two years' experience handling media services needs of associations, tradeshows, corporate and information-technology events. Two years' practical experience in the operation and deployment of media services equipment including but not limited to data, slide, film, and overhead projectors; screen kits for front and rear projection; media playback decks including DVCAM, VHS, DVD, and CD; sound reinforcement equipment including mics, mixers, and powered speaker kits; digital still and DV video cameras and VHS camcorders; television monitors; duplicators for audio cassette, CD, CD-ROM, and DVD's; closed captioning display devices; and computer interfaced whiteboards, document cameras, and computer data and graphics display systems and with PC and Macintosh desktop and laptop computer equipment.
Experience in smart classroom development, installation, and support. Experience with other related equipment including network hubs, routers, switches, scanners, 802.11 wireless, Zip drives and related peripherals and accessories
PHYSICAL ABILITIES
Seeing to inspect written documents, communicate with District staff, sitting for extended periods of time, bending, kneeling and reaching to retrieve and file records, and dexterity of hands and fingers to operate a keyboard and other office equipment.
PROBATIONARY PERIOD: One year.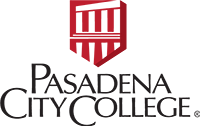 Pasadena City College
1570 East Colorado Boulevard, Pasadena, CA 91106
(626) 585-7361 direct ⋅ (626) 525-7924 fax