DEFINITION
Under the direction of the Associate Dean of Academic Support, the MESA Specialist administers and develops the Mathematics, Engineering and Science Achievement (MESA) Program to attract, hold, and encourage under-represented students to study mathematics, science, and engineering at Pasadena City College (PCC) and to further their education at four-year institutions. This position is funded by the United States Department of Education to help students from underrepresented groups succeed in preparing for careers in the sciences.
EXAMPLES OF DUTIES
Plans and implements the MESA Program at Pasadena City College.
Consults with faculty sponsors, tutors, counselors, and appropriate administrators in furthering the aims of the program.
Prepares annual status, programmatic, and financial reports.
Oversees and monitors the MESA budget.
Develops and maintains the tutoring/study program for MESA students.
Plans special events, recruits speakers from academia and industry, and coordinates career advising and job orientation.
Maintains regular contacts with and attends in-service orientation, training, and other meetings with MESA statewide offices.
Ability to learn new technology.
At the request of a supervisor, performs a variety of unscheduled duties normally and traditionally performed by a MESA Specialist.
MINIMUM QUALIFICATIONS
Education and Experience: Bachelor's degree from an accredited institution in mathematics, science or engineering. One year experience in either a K-12, college or community based organizations, delivering academic services (i.e. counseling or teaching) to improve academic, study, test taking, or other related skills to students. Experience directing activities requiring management and leadership skills. Strong writing and communication skills. Demonstrated ability to work in a multicultural environment with underrepresented students with interests in mathematics, science, or engineering.
Knowledge and Abilities: Knowledge of modern office methods and procedures. Willing to learn to follow a variety of procedures of above-average difficulty; type with accuracy and to produce letters and small reports with reasonable speed; learn to operate business machines, particularly computers and the maintenance of computerized records; communicate orally and in writing; spell and use good English grammar; keep information and materials confidential; work in a multiethnic environment with students at the high school through college level who have a variety of learning styles and abilities; function without direct supervision; handle heavy public contact with a helpful, friendly attitude; willing to learn new technologies.
PHYSICAL ABILITIES
Seeing to inspect written documents, communicate with District staff, sitting for extended periods of time, bending, kneeling and reaching to retrieve and file records, and dexterity of hands and fingers to operate a keyboard and other office equipment.
PROBATIONARY PERIOD: One year.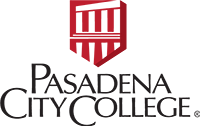 Pasadena City College
1570 East Colorado Boulevard, Pasadena, CA 91106
(626) 585-7361 direct ⋅ (626) 525-7924 fax