DEFINITION
Under general supervision, performs general mailing and duplicating tasks; operates copy machine, Data Entry and Microfilm machines. Performs maintenance or minor repair on equipment.
EXAMPLES OF DUTIES
Using computerized mailing system, meter outgoing campus mail, properly processing and recording mail charges.
Assists other departments on selection of other types of service providers; Federal Express, Priority and Express mail, UPS, Air Borne or other types of service.
Sorts, throws and bags/batches incoming and interdepartmental mail for campus distribution. Using computer system may be required to locate addressee with minimal information.
Operates multiple high-speed digital production reprographic/publishing systems, black/whit and color.
Interpreting customer job requests setup and produce, simplex and duplex reprographic jobs.
Produce new master copies which could include; sizing, cropping or adjusting print copy quality.
Perform general maintenance or minor repairs on equipment.
Make service calls to appropriate vendor and communicate effectively the problem and notify supervisor and enter calls in services logs.
Performs related duties, padding, binding, punching, shrinking, collating and cutting as required using manual and electric equipment.
Assist in maintaining appropriate paper stock and supply levels for reprographics and mailing processes and equipment.
Answer the telephone, assist customers and provide information regarding department services.
Will be required to drive an on-campus electric cart, light truck, or other district owned or personal vehicle for making scheduled and unscheduled deliveries. To: U.S. Post Office, off-campus locations, board packets and or to other vendors as required.
At the request of a supervisor, shall perform a variety of unscheduled duties normally and traditionally performed by an Office Services Assistant I.
MINIMUM QUALIFICATIONS
Education and Experience: Any combination equivalent to graduation from high school and two years of general clerical experience.
Knowledge and Abilities: Knowledge of office methods and copy and duplicating equipment; knowledge of pre-sort and zip-sort mailings; ability to learn to operate quickly and efficiently Reprographic and Microfilm equipment; ability to drive a light truck and on-campus carts; ability to understand and follow oral and written directions; ability to alphabetize accurately and to make simple arithmetic computations; ability to receive service orders in a courteous and efficient manner; ability to schedule and complete work in accordance with established deadlines; ability to handle bulky objects; ability to work in a multiethnic environment.
DESIRABLE QUALIFICATIONS
One year of experience in production publishing/reprographics, binding, mailing and general office procedures. Ability to use computer; Microsoft Word, Excel basics.
Other Requirements:
Possession of a valid California Driver License. Availability to work evenings or weekends as needed.
PHYSICAL ABILITIES
Lifting and carrying objects weighing up to 65 pounds, pushing and pulling, able to use dolly to move up to 4 cases of paper, waling and standing for extended periods of time, dexterity of hands and fingers to operate a variety of equipment, reaching overhead above the shoulders and horizontally, and kneeling and crouching.
PROBATIONARY PERIOD: One year.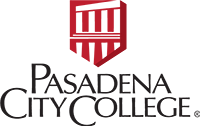 Pasadena City College
1570 East Colorado Boulevard, Pasadena, CA 91106
(626) 585-7361 direct ⋅ (626) 525-7924 fax