DEFINITION
Responsible for preparation of all departments' documents for microfilming and/or microfiching. Establishes priorities; operates microfilm unit/center camera to film documents - selects and inserts format disk, sets unit controls according to format instruction sheet; and prepares film for development.
Under general supervision, to perform a variety of clerical duties of above average difficulty which require learning specific policies and practices and selecting which procedures to use for specific cases; to type with accuracy; and to do related work as required.
CLASS CHARACTERISTICS
Training of incumbent by microfiche equipment service and sales personnel is required.
Work in this class involves technical processing of official and confidential school records. Supervision is not always available and incumbent must exercise judgment to evaluate problems, establish work priorities and schedule work.
This position requires the ability to keep information and materials confidential, ability to be organized and dependable.
EXAMPLES OF DUTIES
Establishes priorities and performs all clerical tasks and services related to the Office Services Technician function.
Coordinates all microfilming and microfiching District wide.
Receives, prepares and labels all documents received for microfilming and/or microfiching.
Operates microfiche and microfilming equipment, including preparation, filming, general maintenance of equipment, and preparation of film for processing.
Operates office equipment such as Xerox, adding machines, typewriter and telephones.
May be required to sort and distribute incoming and outgoing mail.
May be required to type from letters and memoranda.
Gives information orally and in writing.
At the request of a supervisor, shall perform a variety of unscheduled duties normally and traditionally performed by an Office Services Technician.
MINIMUM QUALIFICATIONS
Education and Experience: Any combination equivalent to graduation from high school and two years of general clerical experience.
Knowledge and Abilities: Knowledge of office methods and procedures; ability to learn to follow a variety of procedures; ability to type with accuracy; ability to learn to operate business machines; ability to communicate orally and in writing; ability to spell and use good English grammar; ability to keep information and materials confidential; ability to work effectively with others.
NOTE: A valid California Driver License is required.
Skills: Ability to type 35 words per minute.
PHYSICAL ABILITIES
Seeing to inspect written documents, communicate with District staff, sitting for extended periods of time, bending, kneeling and reaching to retrieve and file records, and dexterity of hands and fingers to operate a keyboard and other office equipment.
PROBATIONARY PERIOD: One year.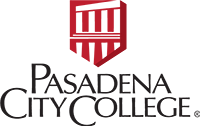 Pasadena City College
1570 East Colorado Boulevard, Pasadena, CA 91106
(626) 585-7361 direct ⋅ (626) 525-7924 fax