DEFINITION
Under direction, to operate and maintain letterpress and offset press and bindery equipment; and to do related work as required.
EXAMPLES OF DUTIES
Operates and maintains a variety of letterpress printing presses, offset and lithograph presses and offset duplicators.
Performs bindery work including cutting, gathering, stitching, and padding; prepares materials for bindery by private contractors.
Does paste-up, stripping and platemaking.
May perform hot metal layout, composition and lockup.
Receives and maintains inventory of printing and bindery work.
Supervises student assistants in printing and bindery work.
At the request of a supervisor, shall perform a variety of unscheduled duties normally and traditionally performed by a press operator.
MINIMUM QUALIFICATIONS
Education and Experience: Any combination equivalent to graduation from high school and completion of a recognized apprenticeship program.
Knowledge and Abilities: Knowledge of all phases of hot metal and related offset press operations and bindery work; knowledge of inks and chemicals for letterpress and lithography and all types and sizes of printing papers; knowledge of commercial imposition, composition and lockup for letterpress printing; ability to do paste-ups, stripping and platemaking for lithography; knowledge of simple bindery equipment; ability to operate and maintain Heidelberg, Harris, Apollo Web, and similar presses; ability to train student assistants.
PHYSICAL ABILITIES
Seeing to inspect written documents, communicate with District staff, sitting for extended periods of time, bending, kneeling and reaching to retrieve and file records, and dexterity of hands and fingers to operate a keyboard and other office equipment.
Probationary Period: One year.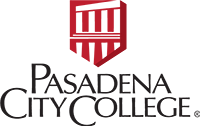 Pasadena City College
1570 East Colorado Boulevard, Pasadena, CA 91106
(626) 585-7361 direct ⋅ (626) 525-7924 fax