DEFINITION
Under direction of the Assistant Public Relations Director, Printing Services, receives and coordinates requests for printing; maintains Coordinator's calendar; maintains department's records, and does related work as required.
EXAMPLES OF DUTIES
Receive and coordinate requests for design and layout.
Check for sufficient funds in originating cost center budget and notify the departments of charges made against these accounts.
Type job orders and order materials necessary to complete the job.
Maintain logs of production flow.
Maintain Assistant Public Relations Director's calendar; screen phone calls and answer as many questions as possible to keep from interrupting production or instructional staff; greet salespersons and answer questions concerning orders to their respective companies.
Maintain department's payroll records, equipment records, including service records and maintenance contract.
Enter footnotes for class schedule and perform data entry on a variety of projects.
At the request of a supervisor, shall perform a variety of unscheduled duties normally and traditionally performed by a Publications Assistant.
MINIMUM QUALIFICATIONS
Education and Experience: Any combination equivalent to graduation from high school and two years of responsible general clerical or accounting experience.
Knowledge and Abilities: Knowledge of office practices, supplies and equipment; knowledge of English grammar, spelling and usage; knowledge of methods, terminology and equipment used in financial record keeping. Ability to plan and organize a variety of work with varying deadlines; perform complex and involved clerical work involving independent judgment, speed and accuracy; establish and maintain effective working relationships with others; make arithmetic computations; work in a multiethnic environment.
Desirable Qualifications
Knowledge of publication methods and practices, estimating and costing procedures; knowledge of computer terminology with basic proficiency in word processing operations such as Word Excel and other related software. Ability to work with people on a walk-in basis for problem solving, counter services and order taking related to their needs.
Skills: Ability to type 45 words per minute.
PHYSICAL ABILITIES
Seeing to inspect written documents, communicate with District staff, sitting for extended periods of time, bending, kneeling and reaching to retrieve and file records, and dexterity of hands and fingers to operate a keyboard and other office equipment.
Probationary Period: One year.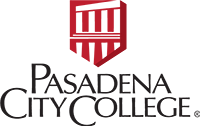 Pasadena City College
1570 East Colorado Boulevard, Pasadena, CA 91106
(626) 585-7361 direct ⋅ (626) 525-7924 fax