DEFINITION
Under general supervision of the Director of Public Relations, coordinates the scheduling, layout, and preparation of all District publications and a variety of printed matter. Writes, revises, and edits copy for brochures and manuals. Prepares computer-based layouts of publications for delivery to printers or Web producers.
EXAMPLES OF DUTIES
EDITORIAL

Complies and revises complex and lengthy copy and data manuscripts for a variety of schedules, catalogs and informational uses using computer programs such as QuarkXPress, Adobe Photoshop and Adobe Illustrator, and verifying correctness of grammar, spelling, punctuation, style, and format.
Assures that publications are appropriately organized, are clear, and are consistent with the District's policies and publication procedures and standards.
Reviews all campus publications prior to printing or duplicating.

PRODUCTION ASSISTANT

Provides technical advice regarding style and organization of content to supervisors, writers, and committees developing materials.
Provides assistance in maintaining District style for production efficiency and economy.
Performs, within time schedule, staff and inter-divisional liaison activities in conjunction with the preparation and production of materials by working with writers, illustrators, supervisors, production personnel, printers, and others concerned with these processes.
Coordinates concepts, photo-sessions, layout and production of all campus publications (e.g., Sports, Music, Admissions and Student Services publications).

VENDOR COORDINATION

Works with outside vendors and local businesses to coordinate production of advertising for publications as required.
Participates as needed in vendor press checks to ensure quality control for campus publications.

MISCELLANEOUS

aintains routine correspondence necessary to other functions.
Learns and applies new technology
At the request of a supervisor, shall perform a variety of unscheduled duties normally and traditionally performed by a Publications Editor.
MINIMUM QUALIFICATIONS
Three to five years' experience in compiling, editing, rewriting and designing lengthy and complex documents, booklets and brochures using QuarkXPress, Adobe Illustrator, Adobe Photoshop and/or other computer publishing programs.
Demonstrated knowledge and skill in the use of grammar, spelling, punctuation, style, and format.
Demonstrated knowledge and skill in written communication.
Demonstrated knowledge of technical printing production, including paper stock selection, binding, type faces, inks, file formats, and production costs.
Demonstrated skill in coordinating the efforts of writers, illustrators, advertisers, and production staff to produce quality material on deadline.
Demonstrated experience in preparing publications for use in online other and other electronic
OTHER CONDITIONS OF EMPLOYMENT
Willingness to work overtime (with compensation) at random intervals.
Corrected vision sufficient for close reading.
Possession of a valid California Driver License.
Ability to work in a multiethnic environment.
DESIRABLE QUALIFICATIONS
Demonstrated knowledge of Microsoft Office, QuarkXPress, Adobe and Macromedia products.
PHYSICAL ABILITIES
Seeing to inspect written documents, communicate with District staff, sitting for extended periods of time, bending, kneeling and reaching to retrieve and file records, and dexterity of hands and fingers to operate a keyboard and other office equipment.
Probationary Period: One year.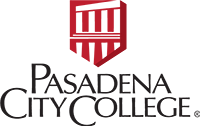 Pasadena City College
1570 East Colorado Boulevard, Pasadena, CA 91106
(626) 585-7361 direct ⋅ (626) 525-7924 fax