DEFINITION
Under the direction of the Production Supervisor, typesets and prepares graphic images according to district style and limitations. Using the Macintosh computer system and common page layout, photo editing and illustration software, prepares files and laser output for in-house college Printing Services production center.
EXAMPLES OF DUTIES
Follows production information on job tickets and completes production documentation as required.
Operates and maintains Macintosh computer systems and software.
Operates and maintains Laser imaging equipment and software.
Typesets, proofreads, produces jobs according to District guidelines and styles.
Designs layouts using Illustrator, PhotoShop, QuarkXPress and other page layout software.
Scans and places line and halftone images in documents as required.
Reviews with supervisor and co-workers all problems, inquiries or concerns pertaining to jobs in production.
Reads and translates files from word-processing (Microsoft Word to QuarkXPress software).
Maintains inventory of composition area supplies.
Maintains current computerized files of District forms, publications and other printed materials.
As necessary, assists in lithographic prepress production duties.
Ability to learn new software and printing techniques as required.
At the request of a supervisor, performs a variety of unscheduled duties normally and traditionally performed by a member of Printing Services.
MINIMUM QUALIFICATIONS
Any combination equivalent to graduation from high school and completion of 5 years of suitable experience as a computerized production artist; or an Associate degree or Certificate of Achievement, in Printing Technology or Design and 3 years of suitable experience as a computerized production artist.
KNOWLEDGE AND ABILITIES
Skilled in the operation of Macintosh computer and laser imaging systems. Ability to utilize software, including and but not limited to current QuarkXPress, Illustrator, Microsoft Word and PhotoShop. Knowledge of graphic design, typography, proofreading marks, printing basics and all phases of commercial offset printing. Basic knowledge of lithographic preparation procedures; ability to work with student assistants, and the ability to work in a multiethnic environment.
COMPUTER TEST
Each candidate selected for an interview will be required to:
Present a portfolio of printed and design samples in which they were instrumental in the primary design and production.
Take a one-hour performance exam on a Macintosh computer using one or more of the following software: Illustrator, PhotoShop and/or QuarkXPress
PHYSICAL ABILITIES
Seeing to inspect written documents, communicate with District staff, sitting for extended periods of time, bending, kneeling and reaching to retrieve and file records, and dexterity of hands and fingers to operate a keyboard and other office equipment.
PROBATIONARY PERIOD: One year.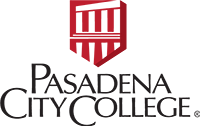 Pasadena City College
1570 East Colorado Boulevard, Pasadena, CA 91106
(626) 585-7361 direct ⋅ (626) 525-7924 fax