DEFINITION
Under general direction of the Senior Purchasing Clerk and direct supervision of the Director of Purchasing, performs a variety of purchasing clerical duties; and performs related work, as required.
EXAMPLES OF DUTIES
Processes purchase orders; types and/or word processes reports, bid specifications and quotations; verifies accuracy of requisition coding and availability of funding; and processes other purchasing material from prepared documents.
Assists in tabulating bids and quotations.
Using sophisticated database systems, enters, prints, and maintains information in computer terminals, assuring data integrity.
Using the telephone or correspondence, communicates with suppliers, District staff and accounting department to expedite orders and payments and resolve related problems.
Maintains records and files. Takes physical inventories and keeps fixed asset records. Assists with surplus property disposal.
Processes and distributes reports, correspondence, requisitions, quotes and bids, and purchase orders.
Expedites orders. Obtains information and follow-up on delivery and receipt schedules, back orders, or delivery information.
Operates a variety of office machines including computers, typewriters, calculators, fax, and copy machines.
At the request of a supervisor, shall perform a variety of unscheduled duties normally and traditionally performed by a Purchasing Clerk.
MINIMUM QUALIFICATIONS
Education and Experience: Graduation from high school, or GED, and at least two years of office clerical work, including one year performing clerical purchasing, accounting, or other closely related activities.
Knowledge and Abilities: Knowledge of modern office methods and procedures. Knowledge of standard supplies and equipment used in a school district. Knowledge of computer data input equipment and techniques. Ability to type statistical data and forms; to learn legal code requirements and procedures used in processing requisitions for school district supplies and equipment; to make arithmetical calculations with speed and accuracy; and, to maintain effective working relationships with others. Ability to efficiently operate computer terminals, computer word-processing and spreadsheet software, and electronic calculating equipment. Ability to read and speak English clearly. Ability to lift 40 pounds. Must have a valid California driver's license and be able to operate motor vehicles. Must demonstrate a willingness to learn, to be cooperative, to work under pressure, and to tolerate interruptions.
DESIRABLE QUALIFICATIONS
Completion of two years of college with coursework in purchasing or related field. Knowledge of WordStar, WordPerfect and Escape software.
SKILLS: Ability to type 40 words per minute.
PHYSICAL ABILITIES
Seeing to inspect written documents, communicate with District staff, sitting for extended periods of time, bending, kneeling and reaching to retrieve and file records, and dexterity of hands and fingers to operate a keyboard and other office equipment.
Probationary Period: One year.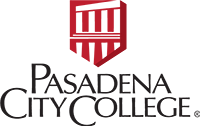 Pasadena City College
1570 East Colorado Boulevard, Pasadena, CA 91106
(626) 585-7361 direct ⋅ (626) 525-7924 fax