DEFINITION
Under general supervision, to perform a variety of very specialized clerical operations related to the night supervision of the Registration Office; to do related duties as required.
EXAMPLES OF DUTIES
Apply judgment and knowledge of College policies and procedures to the solution of student registration problems.
Enter student information as to registration, add/drop, and withdrawal transactions onto on‑line computer terminals.
Enter on‑line student data including first and second census drop reports, instructor drop cards, student major and objective updates, and/or related data.
Enter non‑credit registration information.
Supervise, train and submit payroll information for substitute hourly clerks on night duty during peak periods.
File drop cards, change forms, permit to register, withdrawal cards and census drop reports; order open/closed class lists nightly.
Responsible for security of office at night including sign‑on and exit computer procedures and setting of alarm.
Provide student enrollment information to staff as needed.
At the request of a supervisor, shall perform a variety of unscheduled duties normally and traditionally performed by a Registration Clerk III.
MINIMUM REQUIREMENTS
Education and Experience: Any combination equivalent to graduation from high school and two years of increasingly responsible general clerical work involving work with the public or students.
Knowledge and Abilities: Knowledge of modern office practices, supplies and equipment; knowledge of English grammar, spelling and usage; ability to develop and analyze information related to assigned activities; to perform complex and involved clerical work involving independent judgment, speed and accuracy; ability to operate a typewriter efficiently by touch; ability to establish and maintain effective working relationships with others; ability to work in a multi‑ethnic environment.
Work Schedule: Monday ‑ Friday. 11 a.m. to 7:30 p.m. with periodic change of shift to Noon to 8:30 p.m. or 10 a.m. to 6:30 p.m.
PHYSICAL ABILITIES
Seeing to inspect written documents, communicate with District staff, sitting for extended periods of time, bending, kneeling and reaching to retrieve and file records, and dexterity of hands and fingers to operate a keyboard and other office equipment.
PROBATIONARY PERIOD: One year.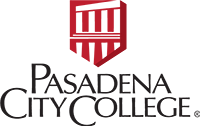 Pasadena City College
1570 East Colorado Boulevard, Pasadena, CA 91106
(626) 585-7361 direct ⋅ (626) 525-7924 fax