DEFINITION
Under the supervision of the Dean of Institutional Advancement, provide leadership in major fundraising projects and campaigns, including grants, alumni, research, and special campaigns. Also responsible for managing all college public and private grants.
EXAMPLES OF DUTIES
Provide leadership in selected special campaigns, including developing campaign strategy, preparing campaign material, and organizing and supervising volunteers.
Develop and coordinate Alumni Association and Alumni activities, including the alumni database, communications, events, and recognition.
Responsible for computer program managing all aspects of Foundation activity.
Assist in developing the Foundation's annual fund program.
Develop donor research program.
Provide leadership in developing the Foundation's Planned Giving Program.
Write grants to private foundations.
Responsible for college-wide grants management, insuring the timely completion of all parts of college grants, both public and private.
Responsible for computer program (G-TRAC) that tracks progress of grants.
Prepare reports on grants (status and summary reports).
At the request of the supervisor, shall perform a variety of unscheduled duties normally and traditionally performed by a Resource Development Specialist.
MINIMUM QUALIFICATIONS
Education and Experience: Bachelor's degree. At least five years of experience or equivalent in resource development including grants, fundraising, working with/training volunteers, foundation development/management.
Knowledge and Abilities: Ability to communicate well with people and to train others. Possession of excellent communication skills.
PHYSICAL ABILITIES
Seeing to inspect written documents, communicate with District staff, sitting for extended periods of time, bending, kneeling and reaching to retrieve and file records, and dexterity of hands and fingers to operate a keyboard and other office equipment.
PROBATIONARY PERIOD: One year.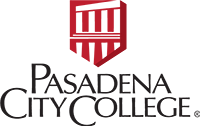 Pasadena City College
1570 East Colorado Boulevard, Pasadena, CA 91106
(626) 585-7361 direct ⋅ (626) 525-7924 fax