DEFINITION
Under the supervisor of a supervisor, performs the following duties.
EXAMPLES OF DUTIES
Install, maintain and repair the following: television distribution equipment; smart classroom electronic equipment; satellite downlink systems; video projection systems; classroom video monitor/playback systems; television RF/cable network equipment; audio/video routing, recording and editing systems; test equipment and other electronic equipment as required.
Install and terminate communication cables.
Configure and install network hubs and interconnections including termination of fiber optic cable.
Troubleshoot to the first level: telephone installations and the digital telephone switch.
Assist in planning the installation of the District's voice and data telecommunications cables.
Coordinate the work of student technicians and semi-skilled workers for the installation of communication cables and equipment.
At the request of a supervisor, shall perform a variety of unscheduled duties normally performed by a Senior Communications/Network Engineer.
MINIMUM QUALIFICATIONS
Education and Experience: Associate of science degree with four years of successful, responsible experience in the installation, maintenance and repair of color television and computer networking equipment. Two years of experience is equivalent to associate degree.
Knowledge and Abilities: Knowledge of the equipment, materials and methods used in the installation, adjustment and repair of color television equipment and computer networks. Must have the ability to: perform timely and efficient maintenance of electronic equipment found in the television studios and computer networks; troubleshoot electronic equipment to the component level using service manuals, schematics and appropriate test equipment; work in a multi-ethnic environment.
PHYSICAL ABILITIES
Seeing to inspect written documents, communicate with District staff, sitting for extended periods of time, bending, kneeling and reaching to retrieve and file records, and dexterity of hands and fingers to operate a keyboard and other office equipment.
PROBATIONARY PERIOD: One year.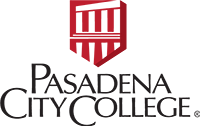 Pasadena City College
1570 East Colorado Boulevard, Pasadena, CA 91106
(626) 585-7361 direct ⋅ (626) 525-7924 fax