DEFINITION
Under general directions assists the Coordinator of Transportation and Office Services in planning, administering directions, duplicating and simple offset equipment; performs general transportation duties and mailing, duplicating tasks; and does related work, as required.
EXAMPLES OF DUTIES
Supervises the day-to-day activities of personnel in the Transportation and Office Services Department.
Schedules use of District-owned vehicles for staff and inner departmental use on and off campus.
Coordinates vehicle maintenance schedules with college vendors and contracting garages.
Supervises and assists in the mailing work loads, picks up at United States Post Office.
Sorts and batches mail for campus distribution.
Meters and posts outgoing United States mail.
Schedules mail deliveries and pick-ups for all departments.
Makes masters and operates offset press; performs maintenance or minor repair on equipment.
Answers telephone, waits on customers and provides information regarding departmental services.
Performs work such as collating, cutting, trimming, padding and punching.
At the request of a supervisor, shall perform a variety of unscheduled duties normally and traditionally performed by a Senior Office Services Assistant.
MINIMUM QUALIFICATIONS
Education and Experience: Any combination equivalent to graduation from high school and three years of related experience.
Knowledge and Abilities: Knowledge of office methods and copy and duplicating equipment; ability to operate offset equipment efficiently and rapidly, to understand and follow oral and written directions, to alphabetize accurately, make simple arithmetic computations, to receive service orders in a courteous and efficient manner, to schedule and lead the work of others in a courteous and efficient manner, to schedule and lead the work of others for assigned activities, and the ability to work effectively with others.
PHYSICAL ABILITIES
Seeing to inspect written documents, communicate with District staff, sitting for extended periods of time, bending, kneeling and reaching to retrieve and file records, and dexterity of hands and fingers to operate a keyboard and other office equipment.
PROBATIONARY PERIOD: One year.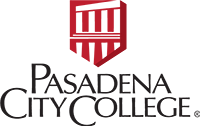 Pasadena City College
1570 East Colorado Boulevard, Pasadena, CA 91106
(626) 585-7361 direct ⋅ (626) 525-7924 fax