DEFINITION
Under general supervision, of Supervisor MIS Central Support or the Director of Management Information Services in the supervisor's absence: do a variety of technical and support tasks of a highly specialized nature that relate to the MIS department, such as: Production Control, Quality Control, Documentation, Operations. Distribute information to users as to status of jobs and procedures; and to do related work as required.
EXAMPLE OF DUTIES
Deal with users relative to their job status.
Receive and prepare data/jobs for production.
Daily control of jobs being executed on district HP3000 central computer systems and maintenance of monthly calendar.
Resolve user logon conflicts or transfers to appropriate staff.
Answer phone, distribute reports at counter, provide information or assistance regarding department operations.
Create/modify job request form for each job stream.
Modify job streams and applies operation standards.
Maintain master files of JRF's and SLS's with report samples.
At the request of a supervisor, shall perform a variety of unscheduled duties normally and traditionally performed by a Senior Production Clerk.
MINIMUM QUALIFICATIONS:
Education and Experience: Any combination equivalent to graduation from high school and four years of increasingly responsible production clerk work in a data center environment. No specific typing skill requirement has been established for the class although evaluation of skill may be necessary.
Knowledge and Abilities: Knowledge of office practices, supplies and equipment used in an information systems environment; ability to plan and organize a variety of tasks within various deadlines; ability to learn, interpret new concepts and programs; ability to use microcomputer and HP3000 minicomputer systems/programs with speed and accuracy; ability to revise or develop and analyze information related to assigned activities; ability to perform complex and involved production work involving independent judgment, speed, accuracy; ability to effectively communicate in an office environment in both written and verbal form; ability to maintain effective working relationships with other.
PHYSICAL ABILITIES
Seeing to inspect written documents, communicate with District staff, sitting for extended periods of time, bending, kneeling and reaching to retrieve and file records, and dexterity of hands and fingers to operate a keyboard and other office equipment.
PROBATIONARY PERIOD: One year.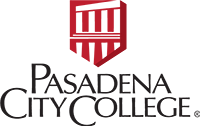 Pasadena City College
1570 East Colorado Boulevard, Pasadena, CA 91106
(626) 585-7361 direct ⋅ (626) 525-7924 fax