DEFINITION
The Senior Programmer/Analyst, serving under the direction of the Assistant Director, MIS, functions at the senior level or programmer/analyst services to the various one or more project teams, in addition to working independently toward the accomplishment of project assignments.
EXAMPLE OF DUTIES
Analyzes problems outlined by the Assistant Director, MIS; studies existing systems and procedures in terms of legal requirements, organization, flow of data, methods and forms.
Develops block or data flow diagrams in sequence order for Information Systems: designs detailed programs, flowcharts, data flow diagrams, and other pertinent information indicating the sequence of computer programming instructions and mathematical computations necessary to accomplish assigned objectives.
Writes computer programs in COBOL and other reporting/Fourth Generation languages as required, using departmental standards, including copy file library and data base management routines on all appropriate District computing platforms; verifies accuracy and completeness of programs using comprehensive test data.
Corrects program errors by revising instructions or altering sequence of operations; evaluates and modifies existing programs to take into account changes in procedures or type of reports desired.
Prepares, according to department standards, documentation required for the routine processing of programs and for timely maintenance, modification, and interpretation.
May assists in the training of other programmer/analysts, clients, and other Management Information Services staff.
Is responsible for systems analysis and programming assigned, working independently and completing an assigned complex task.
May assist in the training of junior personnel and may be responsible for specific training of an individual.
Develops and maintains IMAGE databases using Hewlett-Packard Series 3000 minicomputers.
Develops and maintains VPLUS screens using Hewlett-Packard Series 3000 minicomputers.
May assist in the evaluation of new software and hardware and aids in the decision concerning its appropriateness for the installation and the requested functionality.
At the request of the Assistant Director, MIS, performs a variety of unscheduled duties normally and traditionally performed by a Senior Programmer/Analyst.
MINIMUM QUALIFICATIONS:
Education and Experience: Six years of experience in software development. Six concurrent or additional years of experience working in a production data processing environment. A minimum of three years of experience in the following areas: programming using COBOL; software design using flowcharts or data flow diagrams; analysis with expertise in user areas; development and the use of data base management systems. A minimum of two years in the following area: prototyping with direct user feedback. A minimum of four years in the following areas: working within data processing teams to develop programs and systems; and user liaison/consulting while in data processing environment.
Educational requirements: Post Secondary Education point value of 7 (see Post Secondary Education Table ).
Post Secondary Education Table
1 = 30 3 = AA 6 = BA/BS +1 = Data Processing Certificate
2 = 60 4 = AA +30 7 = BA/BS +30 +1 = 4 years of employment
Values are in semester-unit equivalent.
Knowledge and Abilities: Ability to work in a multiethnic environment.
DESIRABLE QUALIFICATIONS: Experience in the principles and techniques of information systems development; experience in an interactive and batch Hewlett-Packard 3000 environment using the MPE XL operating systems and MPE utilities; experience within a production data processing environment; experience in programming within the HP 3000 environment utilizing InfoCentre/Speedware development tools; experience with networked minicomputers and microcomputers; experience in programming within a Novell network environment utilizing Dbase III+ or Clipper; experience within an educational institution.
PHYSICAL ABILITIES
Seeing to inspect written documents, communicate with District staff, sitting for extended periods of time, bending, kneeling and reaching to retrieve and file records, and dexterity of hands and fingers to operate a keyboard and other office equipment.
PROBATIONARY PERIOD: One year.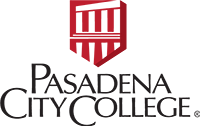 Pasadena City College
1570 East Colorado Boulevard, Pasadena, CA 91106
(626) 585-7361 direct ⋅ (626) 525-7924 fax