DEFINITION
Under the supervisor of a supervisor, performs the following duties.
EXAMPLE OF DUTIES
Maintain and repair the following equipment. FM broadcast transmitter and associated monitoring equipment; audio tape recorders/players; audio/video routing switchers; air demodulators; television channel modulators; character generators; audio cart machines; ¾ inch video cassette recorder/players; color television monitors; ampex 1-inch videotape machines; video edit controllers; 2 inch x 2 inch slide drums, film projectors and multiplexer; time base correctors; radio remote broadcast equipment; NPR satellite receiver and demodulators; color cameras and CCUs; oscilloscopes; waveform monitors; vectorscopes; video and audio switchers; sync generators; other equipment as required.
Design, modify and install a variety of television, radio and associated equipment.
Measure and record KPCC-FM transmitter frequency, SCA subcarrier and stereo pilot carrier (monthly check and monitor calibration.
Supervise student technical asistants.
At the request of a supervisor, shall perform a variety of unscheduled duties normally and traditionally performed by a Senior Radio Television Electronics Technician.
MINIMUM QUALIFICATIONS:
Education and Experience: Combination of related education and at least four years of successful, responsible experience in design and repair of solid state and tube type electronic circuits.
Knowledge and Abilities: Knowledge of the equipment, materials and methods used in the installation, adjustment and repair of color television equipment; and solid state circuitry. Ability to perform quick and efficient maintenance; adapt and modify equipment; troubleshoot and interpret electronic manuals; evaluate equipment operating problems; read schematics; work in multiethnic environment.
Special Requirements: A current General Class Radio Telephone Operator License or equivalent.
PHYSICAL ABILITIES
Seeing to inspect written documents, communicate with District staff, sitting for extended periods of time, bending, kneeling and reaching to retrieve and file records, and dexterity of hands and fingers to operate a keyboard and other office equipment.
PROBATIONARY PERIOD: One year.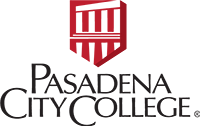 Pasadena City College
1570 East Colorado Boulevard, Pasadena, CA 91106
(626) 585-7361 direct ⋅ (626) 525-7924 fax