DEFINITION
Under general supervision, to perform manual and clerical work relating to receiving, storage, delivery and inventory of a variety of equipment and supplies; and to do related work as required.
EXAMPLES OF DUTIES
Receives incoming materials and equipment; verifies count, accuracy and condition, and prepares material and trans-ship to ordering site.
Pulls stock from inventory, prepares for and delivers warehouse merchandise to campus departments.
Maintains accurate records and filing systems.
Picks-up, stores, and arranges items for salvage sales and assists in their disposal.
Picks-up, stores, and disposes of documents by recycling, shredding, or security destruction.
Contacts vendors regarding incorrect merchandise and items for repair or replacement.
Applies, records, and engraves Pasadena City College identification numbers, relating to property control on new equipment and assists with property control when required.
Expedite and follow-up on outstanding orders or other problems on orders
Drives pickup, flatbed, and enclosed trucks, forklifts, electric and gasoline-powered carts. Assist in maintaining Warehouse vehicles and materials handling equipment.
Assists in the Purchasing Department as needed.
Acts as Purchasing/Warehouse liaison for "paper-work" completion or other interdepartmental problems.
Maintains and tracks inventory and assists in conducting periodic inventory audits and checking of possible losses or miscounts.
Assists Fiscal Services by providing accurate inventory or purchase order information and documentation as directed by the supervisor.
Knowledge of Escape computer software and generating requisitions or completing purchase orders.
Assists in the supervision and training of Warehouse hourly staff and student workers.
At the request of a supervisor, performs a variety of unscheduled duties normally and traditionally performed by a Shipping and Receiving Clerk.
MINIMUM QUALIFICATIONS
Education and Experience: Any combination equivalent to graduation from high school.
Knowledge and Abilities: Knowledge of inventory procedures; ability to use the computer and willingness to learn new software systems; function effectively in a computerized environment; communicate effectively with executive, middle management and co-workers; work in a multicultural environment. Knowledge of clerical and record-keeping methods and procedures; knowledge of methods involved in warehousing and delivering material; ability to compare names and numbers accurately; ability to lift, move, and sort any warehouse objects of medium and heavy weight; ability to operate a forklift and light trucks; ability to prioritize daily warehousing routines, organize and file work.
DESIRABLE QUALIFICATIONS
One year of experience working with computers in a warehouse. Knowledge and experience in working with the Escape Purchasing System or some other warehousing software.
Other Requirements: Possession of a valid California Driver License.
PHYSICAL ABILITIES
Lifting and carrying objects weighing up to 60 pounds, pushing and pulling, walking and standing for extended periods of time, dexterity of hands and fingers, reaching overhead, above the shoulders and horizontally, and kneeling or crouching. A pre-employment physical examination is required. Cost of physical will be paid by Pasadena City College.
PROBATIONARY PERIOD: One year.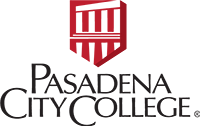 Pasadena City College
1570 East Colorado Boulevard, Pasadena, CA 91106
(626) 585-7361 direct ⋅ (626) 525-7924 fax