JULY 2015
FLSA: NON-EXEMPT
SALARY: 54
CBA DESIGNATION: Represented
DEFINITION:
Under the direction of the Associate Dean, Pathways & Professional Learning, the Specialist High School Relations & College Orientation will help service the District's public and private feeder high schools and middle schools and will develop, coordinate, and conduct the College's orientation program as part of the Matriculation Plan.
REPRESENTATIVE DUTIES (ILLUSTRATIVE ONLY):
Acts as the college's representative to the District's public and private feeder middle schools, high schools and their districts.
Initiates and conducts methods of servicing requests from local schools; routinely visits school sites; and prepares and organizes materials for distribution.
Coordinates scheduled activities for the President's Student Ambassadors.
Interacts with other Student Services offices as necessary in the recruitment of students.
Plans and conducts tours of the college as needed.
Assists in the initiation and planning of activities which help interpret the college to the community.
Participates as an active member of the recruitment team; assists in special programs; assists with research projects.
Supervises student workers.
Records data to monitor the status of prospective students.
OTHER DUTIES:
Performs other duties as assigned.
EDUCATION AND EXPERIENCE
Any combination of training and experience that would provide the required knowledge, skills, and abilities is qualifying. A typical way to obtain the required qualifications would be:
Bachelor's degree.
Two (2) years of related experience, preferably in an outreach capacity in an educational setting or related customer service field.
Experience working in groups.
KNOWLEDGE OF:
ABILITY TO:
Work independently.
Demonstrate creativity.
Work in a multiethnic environment.
Obtain and keep a valid California Driver's license with a driving record that meets minimum standards established by the District's insurance carrier.
DESIRABLE QUALIFICATIONS:
Teaching experience.
Experience at a professional level in working with high schools or with colleges in their school relations programs.
PHYSICAL DEMANDS
Must possess mobility to work in a standard office setting and use standard office equipment, including a computer; vision to read printed materials and a computer screen; and hearing and speech to communicate in person, before groups, and over the telephone. This is primarily a sedentary office classification although standing and walking between work areas may be required. Finger dexterity is needed to access, enter, and retrieve data using a computer keyboard or calculator and to operate standard office equipment. Positions in this classification occasionally bend, stoop, kneel, reach, push, and pull drawers open and closed to retrieve and file information. Employees must possess the ability to lift, carry, push, and pull materials and objects up to 25 pounds.
ENVIRONMENTAL ELEMENTS
Employees work in an office environment with moderate noise levels, controlled temperature conditions, and no direct exposure to hazardous physical substances. Employees may interact with upset staff and/or public and private representatives in interpreting and enforcing departmental policies and procedures.
PROBATION PERIOD: One year.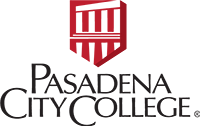 Pasadena City College
1570 East Colorado Boulevard, Pasadena, CA 91106
(626) 585-7361 direct ⋅ (626) 525-7924 fax