DEFINITION
Under the direction of a supervisor, to provide technical stage services to the users of Sexson Auditorium, the Forum lecture hall, Harbeson Hall and other facilities; perform specialized sound services as well as the usual variety of theatrical stage service and to do related work as required.
EXAMPLES OF DUTIES
Assist a supervisor, in the routine operation and maintenance of staging systems related to lighting, stage arrangement, scenery, props, sound, rigging and carpentry.
Supervise stage technical assistants in the performance of general stage tasks.
Supervise in Sexson Auditorium for rehearsals and performances for College related and civic center events.
Assist a supervisor in the set-up of lighting and sound designs for productions.
Operate both 16mm and 35mm film projection systems.
Perform routine maintenance and minor repair on stage and electrical venues.
Make safety and fire inspections relating to staging services venues.
Maintain inventory of equipment and supplies.
Operate a variety of audiovisual equipment.
Perform specific duties related to the instructional television distribution system.
Supervise equipment delivery personnel on an as needed basis.
At the request of a supervisor, shall perform a variety of unscheduled duties normally and traditionally performed by a Stage Technician.
MINIMUM QUALIFICATIONS
Education and Experience: Any combination equivalent to graduation from high school and at least two years of experience in stagecraft and the technical theater field. A valid California driver license is required.
Knowledge and Abilities: Knowledge of stagecraft and stage operation, including lighting, sound effects, carpentry, set construction and rigging systems. Knowledge of maintenance procedures for stage and auditorium operations; knowledge of common stage hazards; knowledge of safety and fire regulations. Ability to operate a variety of audiovisual equipment; work closely with College staff and community groups in the presentation of a variety of programs; communicate effectively in English; work with minority students.
DESIRABLE QUALIFICATIONS
An AA degree is preferred.
PHYSICAL ABILITIES
Seeing to inspect written documents, communicate with District staff, sitting for extended periods of time, bending, kneeling and reaching to retrieve and file records, and dexterity of hands and fingers to operate a keyboard and other office equipment.
PROBATIONARY PERIOD: One year.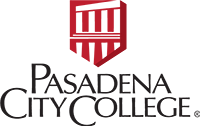 Pasadena City College
1570 East Colorado Boulevard, Pasadena, CA 91106
(626) 585-7361 direct ⋅ (626) 525-7924 fax