DEFINITION
The Stepping Up/CAHSEE Coordinator will coordinate and monitor the recruiting, training, marketing, and reporting of high school at-risk students into the Stepping Up and CAHSEE programs.
EXAMPLES OF DUTIES
Markets the program and recruit students.
Interviews prospective students.
Meets with students on a regular basis, individually and in groups.
Maintains student records.
Coordinates and oversees duties of program assistant(s).
Develops and maintains working relationships with local school district and community representatives.
Coordinates workshops, information meetings, and student tours.
Develops materials and resources for student activities.
At the request of a supervisor, performs a variety of unscheduled duties normally and traditionally performed by a Stepping Up/CAHSEE Coordinator.
MINIMUM QUALIFICATIONS
Education and Experience: Bachelor's degree or equivalent preferred in business, education, psychology, or related field.
Knowledge and Abilities: Demonstrated ability to interact with at-risk students; assist students with goal setting, problem solving, and decision-making skills; collect, analyze and interpret data in order to solve problems and/or troubleshoot student issues; professionally and effectively deliver presentations to small and large groups. Demonstrated level of interpersonal and communication skills. Must be results oriented and able to coordinate various projects or tasks at one time. Demonstrated sensitivity to and understanding of the diverse academic, socioeconomic, cultural, disability, and ethnic backgrounds of community college students.
PHYSICAL ABILITIES
Seeing to inspect written documents, ability to communicate with District staff, students and public, sitting for extended periods of time, bending, kneeling and reaching to retrieve and file records, and dexterity of hands and fingers to operate a keyboard and other office equipment.
PROBATIONARY PERIOD: One year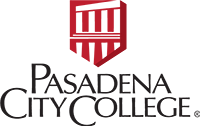 Pasadena City College
1570 East Colorado Boulevard, Pasadena, CA 91106
(626) 585-7361 direct ⋅ (626) 525-7924 fax