DEFINITION
Under the general direction of the Dean, Student Life, coordinates student activities, assemblies, pep activities, student Alumni Homecoming activities, and the approval of on-campus publicity; develops publications; and serves as liaison with the community.
EXAMPLES OF DUTIES
Supports and encourages responsible student leadership and coordinates student government activities. Serves as advisor to the Associated Students Executive Board and the Inter-Club Council.
Provides leadership for faculty advisors of campus student organizations; makes recommendations to the Dean, Student Life for such appointments and supports and helps facilitate their activities.
Coordinates the functions necessary for production of student photo identifications.
Supervises the activities of the college work-study students and student assistants.
Coordinates campus center facilities use and maintenance.
Assists in the planning and operations of the College Commencement Program.
Assists in fund raising activities for the Office of Student Life (such as the Flea Market and on-campus selling by outside vendors) and campus student organizations.
Serves as the Chairperson of the Parking Citation Review Committee.
Serves as coordinator of assemblies, pep activities, tax workshops and student\alumni homecoming activities.
Serves as liaison with student activities directors at feeder high schools and encourages high school leaders to attend the College.
Serves as liaison with community organizations in the Red Cross Blood Drives and the Tournament of Roses queen Selection Committee.
Coordinates the approval of all on-campus publicity, including official bulletin boards and the marquee. Develops brochures and publications for campus student organizations and the Student Life Office.
At the request of a supervisor, shall perform a variety of unscheduled duties normally and traditionally performed by a Student Affairs Advisor.
MINIMUM QUALIFICATIONS
Education and experience: Bachelor's degree, or its equivalent, and experience working with students in education or related environment.
NOTE: Some weekend and evening hours required. Forty-hour week includes those hours.
PHYSICAL ABILITIES
Seeing to inspect written documents, communicate with District staff, sitting for extended periods of time, bending, kneeling and reaching to retrieve and file records, and dexterity of hands and fingers to operate a keyboard and other office equipment.
Probationary Period: One year.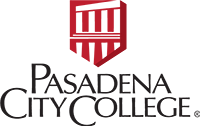 Pasadena City College
1570 East Colorado Boulevard, Pasadena, CA 91106
(626) 585-7361 direct ⋅ (626) 525-7924 fax