DEFINITION
Under direction, to do complex accounting clerical work involved in the maintenance of financial records of the Associated Student Body, Trust and Agency Accounts and the College Bookstore; to assist in the preparation of financial statements and reports; to supervise in the absence of the Manager; to prepare payroll; and to do related work as required.
EXAMPLE OF DUTIES
Maintains ASB, T&A, and Bookstore journal and ledgers; posts and balances general and subsidiary ledgers.
Maintains ASB, T&A, and Bookstore records and prepares journal vouchers for all receipts and disbursements.
Balances ASB, T&A, and Bookstore accounts through trial balances; posts to control accounts and reconciles with supporting accounts.
Assists manager in the preparation of financial statements for ASB, T&A, and Bookstore.
Consults with Bookstore personnel, faculty advisors, and students concerning financial procedures, available funds, and other fiscal matters.
Prepares payroll for Bookstore, ASB, and miscellaneous T&A, including all federal and state reports.
Reconciles, monthly, bank statements for ASB, T&A, and Bookstore.
Prepares the daily band deposits for ASB, T&A, and Bookstore.
Prepares checks for ASB, T&A, and Bookstore accounts.
Consults with Bookstore Manager and verifies information necessary to process payables.
Bills the District for reimbursement of the Athletic Revolving Funds as per the Board Reports.
Prepares sales and use tax quarterly and prepayments monthly.
Be available for evening work during the first two weeks of each semester and other times throughout the year as required by the needs of the College.
In the absence of the manager, assumes responsibility of the operation of the Student Business Services Office.
Performs data entry and other functions on a computer terminal (cathode ray tub/CRT).
At the request of a supervisor, performs a variety of unscheduled duties normally and traditionally performed by a Student Placement Interviewer.
MINIMUM QUALIFICATIONS:
Education and Experience: Any combination equivalent to completion of two years of college, including courses in bookkeeping and/or accounting and three years of increasingly responsible experience in financial record keeping and payroll.
Knowledge and Abilities: Knowledge of and ability to apply practices, methods and terminology used in commercial and fund accounting; knowledge of business office accurately; ability to make arithmetic computations rapidly and accurately; ability to handle large amounts of money rapidly and accurately; ability to type and operate calculating and adding machines; knowledge of banking operations; ability to interpret complicated financial information and to use sound judgment in determining methods of application; ability to organize, plan, and supervise others; ability to work in a multiethnic environment.
PHYSICAL ABILITIES
Seeing to inspect written documents, communicate with District staff, sitting for extended periods of time, bending, kneeling and reaching to retrieve and file records, and dexterity of hands and fingers to operate a keyboard and other office equipment.
PROBATIONARY PERIOD: One year.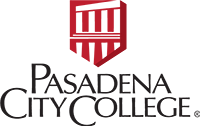 Pasadena City College
1570 East Colorado Boulevard, Pasadena, CA 91106
(626) 585-7361 direct ⋅ (626) 525-7924 fax