DEFINITION
Under general direction, to interview students and provide them with information regarding part-time or full-time employment related to their interests, training and skills; to serve as a reference for providing job opportunity and occupational information for present or former enrollees or graduates; and to do related work as required.
EXAMPLE OF DUTIES
Interviews students seeking employment, recording personal data and other pertinent information.
Assists students in matching personal qualifications and experience to job requirements.
Refers students to appropriate job openings.
Arranges on-campus interviewing for representatives of business and industry.
Conducts follow-up to ascertain placement of students and/or other outcomes of referral.
Assists students in developing job search strategies and general preparation for successful interviewing.
Maintains current information about employment trends and related job placement issues.
Informs appropriate college personnel about student employment opportunities and other job placement services.
Provides leadership and support to annual Employment Expo and other appropriate events.
Maintains appropriate documentation of placements and referrals and submits requested reports.
Makes presentations to classes and student groups as requested.
At the request of a supervisor, performs a variety of unscheduled duties normally and traditionally performed by a Student Placement Interviewer.
MINIMUM QUALIFICATIONS:
Education and Experience: Any combination equivalent to an associate degree and three years of experience in job placement or related activities.
Knowledge and Abilities: Knowledge of occupations and related skill requirements; knowledge of common employment practices and procedures. Ability to interview and to evaluate interests and qualifications; interpret school records; keep records; make group presentations; maintain effective relationships with employers, students, and College personnel; work in a multiethnic environment.
NOTE: Must work one or two evenings per month. Forty-hour weekly schedule will be adjusted to include the evening hours.
PHYSICAL ABILITIES
Seeing to inspect written documents, communicate with District staff, sitting for extended periods of time, bending, kneeling and reaching to retrieve and file records, and dexterity of hands and fingers to operate a keyboard and other office equipment.
PROBATIONARY PERIOD: One year.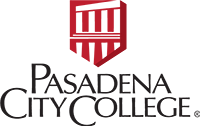 Pasadena City College
1570 East Colorado Boulevard, Pasadena, CA 91106
(626) 585-7361 direct ⋅ (626) 525-7924 fax