DEFINITION
Under direction, to install, maintain, and repair a variety of television apparatus including distribution and processing equipment, cameras, cables, and tape machines.
EXAMPLES OF DUTIES
Aligns, adjusts, and repairs such equipment as quadraplex, 1", 3/4", and 1/2" video tape machines, tape editing equipment, color cameras, black and white cameras, film and slide projectors, video switchers and video processing equipment.
May design, alter, or modify equipment.
Installs new and replacement equipment.
Maintains records and provides parts-ordering information to Chief Engineer.
Maintains, tunes, cleans, repairs, and assists in proof of performance of KPCC-FM transmitter.
Installs multiple pair cable for computer and security systems; installs security systems.
Installs and maintains video equipment in television remote truck.
Assists in the installation and maintenance of microwave transmitters and receivers.
At the request of a supervisor, shall perform a variety of unscheduled duties normally and traditionally performed by a Television Electronics Technician.
MINIMUM QUALIFICATIONS
Education and Experience: Any combination equivalent to completion of two years of trade school, other specialized training, or an AA in electronics and two years of experience in the installation, adjustment, and repair of a variety of black and white and color television equipment, including repair of studio equipment.
Knowledge and Abilities: Knowledge of the equipment, materials, and methods used in the installation, adjustment and repair of color and black and white television equipment; knowledge of solid state circuitry. Ability to adapt and modify equipment; ability to evaluate equipment operating problems; ability to troubleshoot and to interpret electronics manuals; ability to read schematics; ability to work with minority students.
PHYSICAL ABILITIES
Seeing to inspect written documents, communicate with District staff, sitting for extended periods of time, bending, kneeling and reaching to retrieve and file records, and dexterity of hands and fingers to operate a keyboard and other office equipment.
Probationary Period: One year.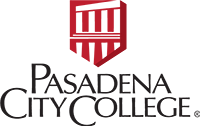 Pasadena City College
1570 East Colorado Boulevard, Pasadena, CA 91106
(626) 585-7361 direct ⋅ (626) 525-7924 fax