DEFINITION
Under the general direction of an institutional manager, in coordination with Computing Services, Management Information Services, Admissions and Records, and other offices as needed, the Web-course Design Technician will provide assistance to teachers in preparing their courses to go online.
EXAMPLE OF DUTIES
Assist faculty with design, procedures, content arrangement, standard formats, and data input.
Troubleshoot course software and perform software modifications.
Create, modify and maintain user accounts and data security.
Coordinate with Computing Services the registering and maintenance of all software license and records, as appropriate.
Develop and conduct in-service seminars for faculty on the use of the standard web-course management software.
Regularly leans and updates the standard web-course management software.
Provides information for the updating of the web-course management software.
At the request of a supervisor, performs a variety of unscheduled duties normally and traditionally performed by a Web Course Design Technician.
MINIMUM QUALIFICATIONS
Education and Experience: Three years of experience working with microcomputer hardware and software in an institutional computing environment with at least one of which included web-page and web-course development. Thirty-(30) semester units of college coursework.
Knowledge and Abilities: Knowledge of microcomputer and network hardware components; microcomputer and network operating systems; and software packages covering desktop publishing, word processing, database management, spreadsheets, and graphics. Ability to coordinate technical support and operation of the web-course development lab and office computing environment; diagnose and correct minor microcomputer and web-course management software and take appropriate corrective action; work closely with faculty involved in using the web-course development lab; learn basic to sophisticated applications and techniques with new web-course management software packages; organize, prepare and conduct in-service training in web-course management software applications and programming; simplify and interpret procedures and manuals for the layperson; establish and maintain cooperative working relationships with others: follow oral and written instructions; be available to work on an on-call basis; and communicate clearly and effectively orally and in writing.
DESIRABLE QUALIFICATION
One year of full-time experience in an instructional computing lab working directly with faculty.
PHYSICAL ABILITIES
Seeing to inspect written documents, communicate with District staff, sitting for extended periods of time, bending, kneeling and reaching to retrieve and file records, and dexterity of hands and fingers to operate a keyboard and other office equipment.
PROBATIONARY PERIOD: One year.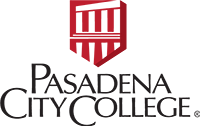 Pasadena City College
1570 East Colorado Boulevard, Pasadena, CA 91106
(626) 585-7361 direct ⋅ (626) 525-7924 fax