April 2015
FLSA: NON-EXEMPT
SALARY: 61
CBA DESIGNATION: Represented
DEFINITION
Under general supervision of a Department Manager or Director, develops websites and applications on a variety of platforms in support of students and the PCC community.
REPRESENTATIVE DUTIES: (Illustrative Only)
Creates web pages and middleware applications using the latest web standards, programming languages and APIs, including but not limited to HTML, CSS, JavaScript, PHP, XSLT, and XML.
Implements, configures and secures server-side web applications and other related technologies.
Implements web-based SSL security on websites, directories, and pages.
Develops for mobile platforms.
Communicates regularly with team members and clients, via email and weekly meetings, to coordinate projects, client training, and technical support.
Develops, administers, provides support for, and maintains PCC's Web Content Management System.
Utilizes applicable version control systems and tracks code.
Troubleshoots and debugs code using current best practices.
Uses appropriate tools to administer and coordinate database systems, including MySQL, SQL Server, and SQLite.
Provides creative input to projects in the pre-production phase.
Stays current with technical advances in web technologies and conveys such information to interdepartmental team members.
Performs other related duties as assigned.
KNOWLEDGE AND ABILITIES
Knowledge of:
Development principles and practices.
HTML, CSS, JavaScript, PHP, Laravel, XSLT, XML, MySQL, JSON, or other equivalent programming languages and libraries.
Databases and database servers such as MySQL and MS SQL.
Mobile and web development platforms.
Internet technologies and protocols.
Intranet, portal and content management applications.
Web server software, web development software and web applications and services.
Ability to:
Migrate existing code into other formats as needed.
Organize, write, document and present all deliverables from a web application project, including but not limited to data analysis, interface specifications, database layout and relationships, training documentation and project management.
Utilize common data organization components of software structures such as arrays, linked lists, vector stacks, cursors, record sets and queues.
Use creativity and a high degree of technical and professional judgment in order to resolve application problems in non-routine situations.
Speak and write English effectively and professionally as appropriate for web development.
Research and analyze new web technologies.
EDUCATION AND EXPERIENCE
Any combination of training and experience that would provide the required knowledge, skills, and abilities is qualifying. A typical way to obtain the required qualifications would be:
Bachelor's degree or equivalent from an accredited college or university
Must have four years of experience as web developer.
DESIRABLE QUALIFICATIONS
Highly experienced in developing websites and interactive multimedia for a variety of platforms, including desktop and mobile.
Knowledge of multiple server environments, including Linux, Windows, and Apache Web Server.
Knowledge of networking technology.
PHYSICAL ABILITIES
Must possess mobility to work in a standard office setting and use standard office equipment, including a computer; to operate a motor vehicle and to visit various District and meeting sites; vision to read printed materials and a computer screen; and hearing and speech to communicate in person, before groups, and over the telephone. This is primarily a sedentary office classification although standing and walking between work areas may be required. Finger dexterity is needed to access, enter, and retrieve data using a computer keyboard, typewriter keyboard, or calculator and to operate standard office equipment. Positions in this classification occasionally bend, stoop, kneel, reach, push, and pull drawers open and closed to retrieve and file information. Employees must possess the ability to lift, carry, push, and pull materials and objects up to 25 pounds with the use of proper equipment.
ENVIRONMENTAL ELEMENTS
Employees work in an office environment with moderate noise levels, controlled temperature conditions, and no direct exposure to hazardous physical substances. Employees may interact with upset staff and/or public and private representatives in interpreting and enforcing departmental policies and procedures.
PROBATIONARY PERIOD: One year.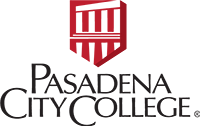 Pasadena City College
1570 East Colorado Boulevard, Pasadena, CA 91106
(626) 585-7361 direct ⋅ (626) 525-7924 fax