Definition
With direction and supervision performs mechanic level work maintaining, repairing, operating and installing heating, air conditioning, refrigeration, and ventilating units, appliances, water chillers and auxiliary equipment, and does related work as required. Incumbents in the class of Air Conditioning, Refrigeration and Ventilation Mechanic are distinguished from those in the class of Air Conditioning, Refrigeration and Ventilation Maintenance Worker by the exercise of a greater degree of knowledge and independence of action, broader work assignments, and the regular performance of semi-skilled and skilled work in a specialized trade.
Examples of Duties
Checks, repairs, and adjusts air conditioning, heating and ventilating equipment.
Requests necessary parts and equipment; recommends replacement if repair is not feasible; estimates costs of materials and labor.
Checks level of fluid and gases; makes log entries; cleans, adjusts, and services filters, lines, valves, and control components.
Installs major and minor equipment.
Performs pipe fitting.
Repairs, replaces, and adjusts electrical and pneumatic controls.
Operates energy management system and chillers and reports equipment problems to supervisors.
Performs preventative maintenance checks and repairs air conditioning and ventilation equipment.
Must be willing to answer emergency calls at all hours.
At the request of a supervisor, performs a variety of unscheduled duties normally and traditionally performed by an Air Conditioning, Refrigeration and Ventilation Mechanic.
Minimum Qualifications
Education and Experience: Graduation from high school and completion of the equivalent of a two-year apprenticeship in air conditioning and ventilation.
Knowledge and Abilities:
Working knowledge of the methods, materials and equipment in maintaining and repairing ventilating and air conditioning installations.
Working knowledge of safety codes and practices and the demonstrated ability to recognize hazards and to take necessary action to avoid accident.
Ability to interpret and work from schematic drawings and blueprints.
Ability to diagnose most malfunctions and correct problems relating to the repair and maintenance of air conditioning and ventilation equipment.
Ability to perform physically heavy work, often in difficult locations.
Ability to follow oral and written instructions.
Ability to work cooperatively with others.
LICENSE
Verification of completion of applicable apprenticeship. A valid California Driver License is required.
Other Requirements
Willingness to answer emergency calls at all hours.
Note: Eligibility is determined by a review of the following:
Performance Tests
Interviews
Reference checks
Medical history
A pre-employment physical examination is required. Cost of physical will be paid by Pasadena City College.
PHYSICAL ABILITIES
Lifting and carrying objects weighing up to 75 pounds, pushing and pulling, walking and standing for extended periods of time, dexterity of hands and fingers to operate a variety of hand-power tools, reaching overhead, above the shoulders and horizontally, and kneeling or crouching.
PROBATIONARY PERIOD: Six months

air conditioning, refrigeration and ventillation mechanic.doc (08/01/87)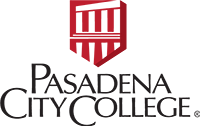 Pasadena City College
1570 East Colorado Boulevard, Pasadena, CA 91106
(626) 585-7361 direct ⋅ (626) 525-7924 fax