September 2013




FLSA: NON-EXEMPT




SALARY: 35




CBA DESIGNATION: Represented
DEFINITION
Under general supervision, to maintain landscaped areas by planting, trimming, and cultivating shrubs, lawns, trees and other plants; to maintain grass playing fields according to rules and specifications for specific uses and events; and to do related work as required.
REPRESENTATIVE DUTIES (Illustrative Only)
Duties may include but are not limited to the following:
Plants and cultivates trees, grass, flowers and shrubs.
Cuts and edges lawns and borders.
Sweeps and rakes lawns and adjacent areas.
Maintains grass fields to meet seasonal sport demands and lines courts and playing areas for specific uses and events.
Applies insecticides, fungicides, and weed controls as needed.
Prepares soil for various kinds of planting; seeks new lawns.
Operates mid-size and smaller power sweepers.
Operates motorized blowers.
Operates weed control equipment.
Checks, adjusts and changes brushes on sweepers.
Cleans and services equipment daily.
Hoses decks, steps, and other concrete surfaces and operates power water blaster.
Operates and maintains hand and power tools.
Installs, services, and operates irrigation systems.
May be required to put up chain link fencing for protection of plants and crowd control.
At the request of a supervisor, performs a variety of unscheduled duties normally and traditionally performed by a Gardener.
OTHER DUTIES
Performs other duties as assigned.
KNOWLEDGE AND ABILITIES
Knowledge of:
Knowledge of lawn planting and cutting procedures.
Ability to:
Learn various methods, materials, and equipment used in propagating, cultivating, pruning, and caring for plants, flowers, shrubs, trees, and lawns.
Operate light motorized equipment.
Carry out oral and written instructions.
Work cooperatively with others.
Work in a multiethnic environment.
EDUCATION AND EXPERIENCE
Any combination of training and experience that would provide the required knowledge, skills, and abilities is qualifying. A typical way to obtain the required qualifications would be:
Completion of a course in gardening methods or some paid or unpaid experience in maintaining lawns and shrubs.
NOTE: Valid California Driver License is required.
DESIRABLE QUALIFICATIONS
Experience in planting, weeding, cultivating, and maintaining plants for several seasons.
NOTE: Eligibility is determined by a review of the following:
Performance Tests
Interviews
Reference checks
Medical history
A pre-employment physical examination is required. Cost of physical will be paid by the Pasadena Area Community College District.
PHYSICAL DEMANDS
Lifting and carrying objects weighing up to 75 pounds, pushing and pulling, walking and standing for extended periods of time, dexterity of hands and fingers to operate a variety of hand-and power tools, reaching overhead, above the shoulders and horizontally, and kneeling or crouching.
ENVIRONMENTAL ELEMENTS
Employees work primarily in an outdoor environment maintaining the grounds with sound, ventilation, and lighting inherent to the work environment typical to a community college. Landscaping equipment creating higher noise levels may require the use of hearing protection. Temperature conditions vary including occasional inclement weather conditions. Employees may interact with students, faculty, administrations and/or public and private representatives in interpreting and enforcing departmental policies and procedures.
LEVEL OF SUPERVISION EXERCISED
None.
PROBATIONARY PERIOD: Six months.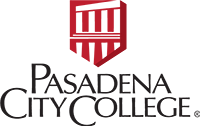 Pasadena City College
1570 East Colorado Boulevard, Pasadena, CA 91106
(626) 585-7361 direct ⋅ (626) 525-7924 fax