DEFINITION
Under general supervision, operates and maintains laundry equipment, repairs uniforms and does related work as required. Performs all tasks normally required of a custodian and power sweeper operator.
EXAMPLES OF DUTIES
Operates washers, dryers and other laundry equipment.
Prepares cleaning agents and other laundry formulas, adjusting when necessary.
Sorts and prepares laundry
Sets time and programs washers; maintains equipment and makes minor repairs.
Assists in ordering supplies and in making reports.
Cleans laundry room and equipment.
Washes blinds and other building accessories.
Operates power sewing machine as necessary.
Performs a variety of duties requiring operations and maintenance. Operates power sweepers, power blowers, and weed control equipment. Maintains other hard exterior surfaces in addition to routine custodial work.
Performs routine cleaning work and movement of furniture and equipment in campus buildings; performs occasional uncomplicated maintenance tasks; performs related duties as required.
At the request of a supervisor, perform a variety of unscheduled duties normally and traditionally performed by a Laundry Worker/Custodian.
MINIMUM QUALIFICATIONS
Education and Experience: Two years of experience operating a variety of equipment such as commercial washers, sewing machines, power sweepers and blowers or other maintenance equipment.
Knowledge and Abilities: Knowledge of laundry equipment maintenance and operation; of soaps, detergents and other chemicals commonly used in a laundry. Demonstrated ability and aptitude in maintaining and operating power sewing machines, power sweepers and laundry equipment. Ability to do upholstery; to distinguish colors; to use cleaning materials, supplies and equipment with skill and efficiency; to identify and clean stains of differing types; to detect unsafe conditions; to calculate proper proportions, to write legible notes to supervisors; to read and understand assignment-request forms and cleaning product labels; to maintain schedules for regular cleaning of all facilities assigned; to operate stationary and vehicular powered equipment; to lift, carry, climb and perform heavy physical labor; to move furniture; follow, understand and carry out oral and written instructions; work cooperatively with others and interact with a wide variety of people; install lights; work in a multi-ethnic environment.
OTHER REQUIREMENTS
Possession of a valid Class III Driver License while employed with the District. Willingness to work occasional overtime, irregular hours, evenings and weekends with additional compensation; willingness to perform repetitive routine duties to completion; willingness to participate in in-service training; willingness to assist in the training of other classified and student employees; willingness to travel locally; willingness to work under adverse or potentially hazardous conditions such as fumes, heat dampness, dust, odor, dark high altitude (40 feet), vibration, confined space, long periods of time alone, among mechanical electrical and chemical hazards, and outdoors in adverse weather; willingness to work at any employer location or be reassigned; and willingness to attend custodial seminars or demonstrations.
PROBATIONARY PERIOD: Six months.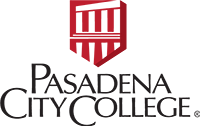 Pasadena City College
1570 East Colorado Boulevard, Pasadena, CA 91106
(626) 585-7361 direct ⋅ (626) 525-7924 fax