SEPTEMBER 2013
FLSA: NON-EXEMPT
SALARY: 36
CBA DESIGNATION: Represented
DEFINITION
The Lead Custodian works with Custodial Supervisor in leading a team that provides optimal custodial services to our customers. Our leads work alongside other team members and lead by example. We want to continually create:
a pleasant working environment for individual custodians, which is optimally beneficial for our students, faculty, and staff.
fairness and equity in our work assignments.
trust, support and respect among custodians and supervisors.
good work habits.
an environment that encourages us to help each other do our jobs.
an environment that encourages personal and group learning and growth.
an environment that enables teams to determine the optimal ways to perform their jobs.
ESSENTIAL DUTIES AND RESPONSIBILITIES (Illustrative Only)
Duties may include but are not limited to the following:
Assures that team provides optimal custodial service within a given assignment.
Schedules work of crew to attain optimal efficiency.
Assures that work environments are safe and neat. Takes corrective action as necessary. Reports problems.
Maintains security of buildings worked in. Locks and unlocks areas according to established schedules.
Maintains adequate stocks of supplies.
Performs basic clerical functions as necessary.
Attends and participates in departmental meetings, seminars, and classes.
Performs other related tasks as requested or necessary.
Dusts, sweeps, scrubs, mops, cleans, and waxes floors, patios, stairways, etc.
Cleans restrooms, equipment, furniture, blackboards, erasers, windows, and carpets.
Gathers and disposes of rubbish, paper, leaves and debris. Empties and washes wastepaper baskets, containers and trash receptacles.
Moves and arranges furniture. Sets up classrooms, offices and other areas according to established plans.
At the request of a supervisor, performs a variety of unscheduled duties normally and traditionally performed by a Lead Custodian.
MINIMUM QUALIFICATIONS
Education and Experience
High school diploma, or equivalent. Must have four years of custodial experience. Must have a valid California Driver License.
Knowledge of:
Cleaning principles and methodologies regarding restrooms, offices, classrooms, laboratories, athletic facilities, etc.
Chemicals used in cleaning.
Safety issues relative to custodial work.
Operation of equipment.
Team leadership principles and techniques.
Ability to:
Lead by example.
Be positive and encouraging.
Be customer-oriented.
Train less experienced custodians.
Be safety conscious.
Identify custodial problems and determine appropriate solutions.
Quickly learn the PCC campus, including its custodial facilities.
Read and write in English.
Communicate effectively, both verbally and in writing.
Work well in a multicultural environment.
Move heavy objects.
Perform demanding physical labor.
Maintain tight schedules.
Work well under pressure.
OTHER REQUIREMENTS: A Valid California Driver License and have a safe driving record.
NOTE: Eligibility will be determined by a review of the following criteria.
Performance tests as required
Interviews
Reference checks
Pre-employment Physical
A pre-employment physical examination is required. Cost of physical will be paid by Pasadena City College.
PHYSICAL DEMANDS
Lifting and carrying objects weighing up to 75 pounds, pushing and pulling, walking and standing for extended periods of time, dexterity of hands and fingers to operate a variety of hand-power tools, reaching overhead, above the shoulders and horizontally, and kneeling or crouching.
PROBATIONARY PERIOD: Six months.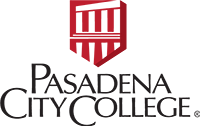 Pasadena City College
1570 East Colorado Boulevard, Pasadena, CA 91106
(626) 585-7361 direct ⋅ (626) 525-7924 fax