DEFINITION
Under direction, to do journeyman level duties to install, adjust and repair all types of locks and fastening and closing devices on doors, windows and closures; and to do related work as required.
EXAMPLE OF DUTIES
Installs, adjusts, repairs and maintains all types of locks and other fastening and closing devices.
Uses lathe, drill press, and other tools in making and joining parts needed in repairs.
Operates a key-cutting machine to make new or duplicate keys and changes keying of locks and locker combinations.
Maintains an official register of lock changes and master code files. Opens locks when there are no keys or combinations known.
Prepares material requisitions and reports as required.
Reviews hardware plans and specifications for new buildings and remodeling projects to recommend suitability of proposed cabinet and door closures and locks.
At the request of a supervisor, performs a variety of unscheduled duties normally and traditionally performed by a Locksmith.
MINIMUM QUALIFICATIONS
Education and Experience: Any combination equivalent to graduation from high school and completion of the equivalent of a four-year apprenticeship plus two years of experience at the journeyman level.
Knowledge and Abilities: Knowledge of materials, tools, equipment, and methods used in the maintenance and repair of Schlage Primus and Dom locks; knowledge of key making and master-keying practices and ability to repair and install a variety of locks. Ability to use and care for locksmithing tools and equipment; keep records; work cooperatively with others; work in a multiethnic environmnet.
OTHER REQUIREMENTS:
A valid California Drive License is required.
NOTE: Eligibility is determined by a review of the following:
Performance tests
Interviews
Reference checks
Medical history
A pre-employement physical examination is required. Cost of the physical will be paid by Pasadena City College.
PHYSICAL ABILITIES
Lifting and carrying objects weighting up to 50 pounds, pushing and pulling, walking, sitting, and standing for extended periods of time, dexterity of hands and fingers, reaching overhead, above the shoulders and horizontally, and kneeling or crouching.
PROBATIONARY PERIOD: Six months.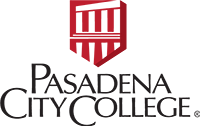 Pasadena City College
1570 East Colorado Boulevard, Pasadena, CA 91106
(626) 585-7361 direct ⋅ (626) 525-7924 fax