DEFINITION
Under direction, to perform professional low voltage data communication work using plans (blue prints), diagrams and/or oral instructions; to install or repair low voltage electrical or electronic systems or equipment; and to do related work as required.
EXAMPLES OF DUTIES
May install or replace conduits, wires, boxes, switches, fixtures and cabling required in making additions or alterations to existing low voltage electrical, electronic, and/or data communication systems or equipment.
May install or repair low voltage power circuits, motors (not exceeding 1 hp and below 480 volts), controls, a variety of power equipment and/or systems for data communication network.
May install necessary interior and exterior cable wiring for equipment and appliances, or work on any lines with voltage of 24 volts or less. At times, may work on lines carrying up to but not exceeding 480 volts.
May install, repair or replace clocks and fire alarms, energy management system or computer service data communication. New or defective wiring or related equipment, low voltage lighting control systems, devices or parts on or within buildings and/or equipment may be involved.
Write requisitions for supplies and materials for any assigned projects.
Work with outside companies and/or contractors regarding any of the existing data communication systems on campus.
At the request of a supervisor, shall perform a variety of unscheduled duties normally and traditionally performed by a Low Voltage Electrician/Technician.
MINIMUM QUALIFICATIONS
Education and Experience: Any combination equivalent to graduation from high school, formalized training or schooling within the data communication service-oriented field and at least two years of full-time field experience as an electrician.
Knowledge and Abilities: Knowledge of materials, tools, equipment and methods of the data communication trade; knowledge of the National Electrical Code, Title 24, Electrical Safety Orders of the Division of Industrial Safety, and local building codes and ordinances. Familiarity with data communication systems. Basic electric knowledge and exposure to high voltage (480 volts or less). Ability to maintain, install and repair date communication equipment and wiring systems; to use and care for the trade tools; to work from plans and specifications; to work cooperatively with others; to work in a multi-ethnic environment.
OTHER REQUIREMENTS: Valid California Driver License and have a safe driving record.
NOTE: Eligibility will be determined by a review of the following criteria.
Performance tests as required
Interviews
Reference checks
Pre-employment Physical
A pre-employment physical examination is required. Cost of physical will be paid by Pasadena City College
PHYSICAL ABILITIES
Lifting and carrying objects weighing up to 50 pounds, pushing and pulling, walking, sitting, and standing for extended periods of time, dexterity of hands and fingers, reaching overhead, above the shoulders and horizontally, and kneeling or crouching.
PROBATIONARY PERIOD: Six months.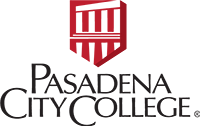 Pasadena City College
1570 East Colorado Boulevard, Pasadena, CA 91106
(626) 585-7361 direct ⋅ (626) 525-7924 fax