DEFINITION
Under direction, to do skilled maintenance and repair of electric and standard typewriters, adding machines, duplication equipment, photography machines, voice recording equipment, mimeograph equipment, domestic sewing machines, and a variety of office appliances, and to do related work as required.
EXAMPLE OF DUTIES
Cleans, adjusts, repairs and rebuilds various makes and models of manual and electric typewriters, duplicators and office appliances and machines.
Cleans, adjusts, makes minor repairs to domestic sewing machines.
May clean, adjust and repair electronic calculators and typewriters.
Makes routine, emergency and preventative maintenance calls to classrooms and office.
Posts, checks and maintains an accurate record of service for all office appliances, machines and sewing machines.
Checks out newly purchased office machines and related equipment prior to acceptance by the District.
At the request of a supervisor, performs a variety of unscheduled duties normally and traditionally performed by an Office Machine Mechanic.
MINIMUM QUALIFICATIONS
Education and Experience: Any combination equivalent to completion of training of courses in the repair of office machines and two years of recent experience in the repair of typewriters and other office machines. Experience in minor sewing machine repair as desirable.
Knowledge and Abilities: Knowledge of the methods, materials and tools used in the maintenance, adjustment, repair and rebuilding of electric and manual typewriters and related office machines. Ability to inspect office appliances and to determine the nature of adjustments and repairs required; use the tools and equipment of the trade and make skilled repairs; keep records and prepare reports.
NOTE: Eligibility is determined by a review of the following:
Performance tests
Interviews
Reference checks
Medical history
A pre-employment physical examination is required. Cost of physical will be paid by Pasadena City College.
PHYSICAL ABILITIES
Lifting and carrying objects weighting up to 75 pounds, pushing and pulling, walking and standing for extended periods of time, dexterity of hands and fingers to operate a variety of hand-power tools, reaching overhead, above the shoulders and horizontally, and kneeling or crouching.
PROBATIONARY PERIOD: Six months.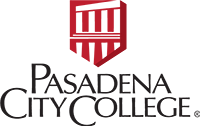 Pasadena City College
1570 East Colorado Boulevard, Pasadena, CA 91106
(626) 585-7361 direct ⋅ (626) 525-7924 fax