DEFINITION
Under direction, to perform journeyman level work to add protective and ornamental coatings to surfaces and equipment with brush and spray and to do related work as required.
EXAMPLE OF DUTIES
Washes, sands and fills surfaces.
Paints all types of interior and exteriors surfaces with spray, brush or roller
Prepares and finishes surfaces on cabinets and furniture.
Matches colors and mixes paints and stains.
Orders supplies and materials.
Works from scaffolding, ladders and swing stages, if needed.
Cuts and sets windows and mirrors.
Lays out and stripes parking stalls and games courts.
At the request of a supervisor, performs a variety of unscheduled duties normally and traditionally performed by Painter.
MINIMUM QUALIFICATIONS
Education and Experience: Any combination equivalent to graduation from high school and completion of four years of apprenticeship and one year full-time experience as a journeyman painter doing a variety of work using various types of paint applications on structures and equipment.
Knowledge and Abilities: Knowledge of methods, tools, equipment and materials used in painting; of methods of rigging and scaffolding; of preparing a wide variety of surfaces for painting; or caring for brushes and painting equipment; of preparing, mixing, blending and preserving different painting materials, knowledge of methods and materials used in sign painting. Ability to estimate time and materials needed, to mix and match paints; to recommend blending, harmonizing and contrasting colors; to work in a multiethnic environment.
OTHER REQUIREMENTS: Must possess a valid California Driver License and have a safe driving record.
NOTE: Eligibility will be determined by a review of the following criteria:
Performance tests as required
Interviews
Reference checks
Pre-employment physical
A pre-employment physical examination is required. Cost of physical will be paid by the Pasadena Area Community College District.
PHYSICAL ABILITIES
Lifting and carrying objects weighting up to 50 pounds, pushing and pulling, walking, sitting, and standing for extended periods of time, dexterity of hands and fingers, reaching overhead, above the shoulders and horizontally, and kneeling or crouching.
PROBATIONARY PERIOD: Six months.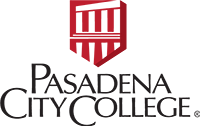 Pasadena City College
1570 East Colorado Boulevard, Pasadena, CA 91106
(626) 585-7361 direct ⋅ (626) 525-7924 fax