DEFINITION
Under the direction of a Supervisor of Grounds, performs a variety of duties requiring the operation and maintenance of power sweepers, power blowers, wee control equipment, and equipment used to clean parking lots, sidewalks, and other hard exterior surfaces in addition to routine custodial work.
EXAMPLES OF DUTIES
Operate power sweepers which are driven and self-propelled.
Operate motorized blowers.
Operate weed control equipment.
Check, adjust and change brushes on sweepers.
Clean and service equipment daily.
Hose decks, steps, and other concrete surfaces and operate power water blaster.
Keep accurate records.
May be required to perform all custodial duties.
May be required occasionally to coordinate the work of custodial staff personnel
Perform gardening duties as assigned.
At the request of a supervisor, shall perform a variety of unscheduled duties normally and traditionally performed by a Power Sweeper Operator.
MINIMUM QUALIFICATIONS
Education and Experience: Completion of two years of high school. One year of successful experience performing basic custodial duties.
Knowledge and Abilities: Knowledge of safe and appropriate cleaning solution mixtures for cleaning building surfaces and furniture; of cleaning methods and the use and care of cleaning materials and equipment; of mechanical equipment including, but not limited to power sweepers. Ability to use cleaning materials, supplies, and equipment; to identify and clean stains; to detect unsafe conditions; to calculate proper proportions; to write legible notes to supervisors; to read and understand assignment request forms and cleaning products labels; to maintains schedules for regular cleaning of assigned facilities; to operate stationary and vehicular power equipment; to left, carry, climb, and perform heavy physical labor; to move furniture; to follow instructions; to understand and carry out oral and written instructions; to work cooperatively with others; to install lights; to communicate in the English language; to work in a multi-ethnic environment.
OTHER REQUIREMENTS
Possession of a valid Class III Driver License while employed by the District and possession of a proven safety record. Willingness to work irregular hours overtime with additional compensation; willingness to perform routine repetitive duties to completion; willingness to participate in in-service training; willingness to assist in the training of other classified and student employees; willingness to travel locally; willingness to work in the presence of adverse or potentially hazardous conditions such as fumes, heat, dampness, dust, odor, dark, high altitude (40 feet), vibration, confined space. long periods of time alone, mechanical, electrical, and chemical hazards, out of doors in adverse weather; willingness to work at any employer location or to be reassigned; willingness to attend custodial seminars or demonstrations; willingness to work variable shifts; possession of a proven safety record.
DESIRABLE QUALIFICATIONS
Completion of various seminars/course work in custodial maintenance. One year of experience operating power sweeper, power blowers, vehicles and/or heavy equipment.
OTHER REQUIREMENTS: A valid California Driver License is required.
NOTE: Eligibility is determined by a review of the following:
Performance tests
Interviews
Reference checks
Medical history
A pre-employment physical examination is required. Cost of physical will be paid by the Pasadena Area Community College District.
PHYSICAL ABILITIES
Lifting and carrying objects weighing up to 75 pounds, pushing and pulling, walking and standing for extended periods of time, dexterity of hands and fingers to operate a variety of hand-and power tools, reaching overhead, above the shoulders and horizontally, and kneeling or crouching.
PROBATIONARY PERIOD: Six months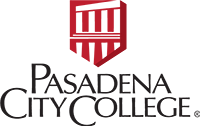 Pasadena City College
1570 East Colorado Boulevard, Pasadena, CA 91106
(626) 585-7361 direct ⋅ (626) 525-7924 fax