July 2013
FLSA: NON-EXEMPT
SALARY: 48
CBA DESIGNATION: Represented
DEFINITION
Under general supervision, to perform skilled and unskilled duties in construction and renovation/remodeling using heavy equipment and specialized knowledge, and in maintenance and repair using building and construction trades skills and knowledge to do related work as required.
CLASS CHARACTERISTICS
Incumbents work under general direction from journey-level workers and are assigned the more difficult duties. Although the variety of skilled tasks and the ability to perform unusual skilled tasks are less than for a journey-level worker, incumbents will have more knowledge and experience than a Skilled Trades Worker. Additionally, an incumbent may work as an apprentice when enrolled in related coursework.
SUPERVISION RECEIVED AND EXERCISED
Receives general direction from a dean. Will not act in the capacity of a supervisor but may be required to lead other staff.
EXAMPLES OF DUTIES: (Illustrative Only)
Works with construction crew to independently perform construction work such as demolition; excavation; cuts, threads & installs pipes, gas and other lines; mixes, builds forms for, pours and finishes concrete; and related construction functions.
Operates heavy equipment such as excavators, Bobcats and attachments such as backhoes, sweepers, trenchers, augers, buckets; operates small equipment such as forklifts and operates power and hand tools.
Remodels structures such as offices, locker rooms and other building construction.
Performs some journey level minor electrical, plumbing, heating, air conditioning and other trades work.
Provides independent lead and oversight of the work of laborers and hourly employees assisting in construction work and ensure safety methods are used.
Provides training and oversight for and individually perform general maintenance and repair work usually done by Skilled Trades Workers.
At the request of a supervisor, performs a variety of unscheduled duties normally and traditionally performed by a Skilled Trades Worker II.
KNOWLEDGE of:
Knowledge of standard practices of two or more of the building and construction trades including materials, tools and procedures.
ABILITY to:
Ability to drive and care for heavy construction equipment
Use and care for tools of the trade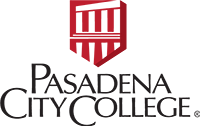 Pasadena City College
1570 East Colorado Boulevard, Pasadena, CA 91106
(626) 585-7361 direct ⋅ (626) 525-7924 fax