DEFINITION
Under general supervision, to perform skilled and unskilled duties in maintenance and repair using building and construction trades skills and knowledge and to do related work as required.
CLASS CHARACTERISTICS
Incumbents initially perform skilled tasks as helpers to journey-level and often are assigned more difficult duties with less supervision as they gain experience. The variety of skilled tasks and the ability to do unusual skilled tasks are less than for a journey working in the same specialty. In certain craft areas the work requires workers at this level only.
EXAMPLES OF DUTIES
Performs routine and semi-skilled tasks of maintenance and repair work or a limited variety of skilled tasks, which include, but not limited to, installing chain-link fencing, changing ballasts, changing faucet and flush-valve washers; sands and prepares surface for painting; does rough carpentry; installs cabinet-type hardware; applies roof coatings; mixes, places, and finishes concrete, and erects metal cabinets and shelving.
Assists in handling materials and equipment and moving of equipment.
Makes observations and reports findings or takes action based on specific instructions
Inspects and troubleshoots problems; corrects problems alone or requests assistance if needed.
May drive a truck and cleans up areas after completion of jobs.
At the request of a supervisor, performs a variety of unscheduled duties normally and traditionally performed by a Skilled Trades Worker.
MINIMUM QUALIFICATIONS
Education and Experience: High school diploma and three years of experience doing semiskilled trades work or working as a helper in one or more of the building and construction trades.
Knowledge and Abilities: Knowledge of standard practices of one or more of the building and construction trades including materials, tools, and procedures. Ability to use and care for tools of the trade; work from standard plans and specifications and to follow oral and written instructions; work cooperatively with others; work in a multiethnic environment. Must read, write and speak English.
ADDITIONAL REQUIREMENTS:
A valid California Driver License and have a safe driving record.
NOTE - Eligibility will be determined by a review of the following criteria:
Performance tests as required
Interviews
Reference checks
Pre-employment Physical
A pre-employment physical examination is required. Cost of physical will be paid by the Pasadena City College.
ADDITIONAL EXPERIENCE: Non-Certified Welding experience preferred.
PHYSICAL ABILITIES
Lifting and carrying objects weighting up to 75 pounds, pushing and pulling, walking and standing for extended periods of time, dexterity of hands and fingers to operate a variety of hand and power tools, reaching overhead, above the shoulders and horizontally, and kneeling or crouching.
PROBATIONARY PERIOD: Six months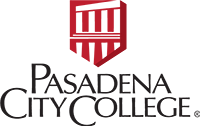 Pasadena City College
1570 East Colorado Boulevard, Pasadena, CA 91106
(626) 585-7361 direct ⋅ (626) 525-7924 fax