DEFINITION
Under direction, to do skilled arc and gas welding in fabrication work, repair and modification of buildings and equipment; and to do related work as required.
EXAMPLES OF DUTIES
Cuts, fits and welds metal.
Welds, cuts, brazes and makes repairs to all types of metal equipment.
Lays-out and welds light and heavy gauge sheet metal and steel.
Reads blueprints in laying-out work.
Fabricates various metal appurtenances.
Consults with workers of other trades to design and plan needed work.
Orders materials.
Makes repairs at all campus sites.
At the request of a supervisor, performs a variety of unscheduled duties normally and traditionally performed by a Welder/Metal Worker.
MINIMUM QUALIFICATIONS
Education and Expeirence: Any combination equivalent to completion of courses in welding and three years of experience in a variety of building construction and fabrication welding, iron working for stairways, grills for safety, railings and brackets. Welding for equipment repairs is desirable.
Knowledge and Abilities: Knowledge of the methods, materials, equipment and practices used in electric and acetylene welding; knowledge of the working properties of metals. Ability to operate electric and acetylene welding equipment; operate lathes and shop tools related to welding and metal fabriction; reach and interpret plans and specifications; work cooperatively with others; work in a multiethnic environment.
NOTE: Eligibility is determined by a review of the following:
Performance tests
Interviews
Reference checks
Medical history
A pre-emloyment physical examination is required. Cost of physical will be paid by Pasadena City College.
PHYSICAL ABILITIES
Lifting and carrying objects weighing up to 75 pounds, pushing and pulling, walking and standing for extended periods of time, dexterity of hands and fingers to operate a variety of hand-power tools, reaching overhead, above the shoulders and horizontally, and kneeling or crouching.
PROBATIONARY PERIOD: Six months.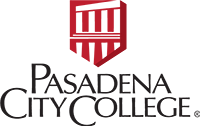 Pasadena City College
1570 East Colorado Boulevard, Pasadena, CA 91106
(626) 585-7361 direct ⋅ (626) 525-7924 fax