DEFINITION
Under immediate supervision, as a non-sworn officer, patrols College facilities, parking lost, and enforces parking regulations by issuing citations for improper parking or for other standing violations involving vehicles on Pasadena City College property.
EXAMPLES OF DUTIES
Patrol the parking lots and the parking areas immediately on or adjacent to the campus and checks the parked cars to ensure they bear proper parking permits or are otherwise legally parked.
Issue citations to unauthorized or illegally parked vehicles; reports incidents or evidence of vandalism and malicious mischief to sworn officers; directs traffic on the campus during special events or during periods of emergencies; and provides general information, assistance, and campus directions to the public.
Lock or unlock doors, turn lights off or on, perform emergency repairs to parking equipment, guard parking lot entrances and perform typical security duties.
Provide assistance for individuals with vehicle problems.
Patrol the campus on foot and in vehicles to guard College assets from damage or theft.
Observe criminal acts in progress and report those acts to sworn officer, and to maintain surveillance of criminal offenders until the arrival of sworn officers.
Aid sworn officers with arrests and detentions of criminal offenders, or other security matters in unusual or emergency situations.
Guard College property at dances, special events and to perform other non-parking related functions.
At the request of a supervisor, shall perform a variety of unscheduled duties normally and traditionally performed by a Parking and Security Officer.
MINIMUM QUALIFICATIONS
Education and Experience: Graduation from high school.
Knowledge and Abilities: Ability to understand and to carry out oral and written instructions; learn and enforce parking regulations; observe and recall details and incidents; relate to faculty, staff, students, and the general public in a tactful and cooperative manner; read, write, and perform arithmetic computations at a level appropriate to the duties of the position, work in a multi-ethnic environment; stand for long periods of time in various conditions.
Note: A valid California Driver License is required.
DESIRABLE QUALIFICATIONS
Experience with a police department or a college police or security department or military police with an emphasis on parking control is desirable.
PHYSICAL ABILITIES
Seeing to inspect written documents, communicate with District staff, sitting for extended periods of time, bending, kneeling and reaching to retrieve and file records, and dexterity of hands and fingers to operate a keyboard and other office equipment.
Probationary Period: One year.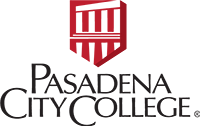 Pasadena City College
1570 East Colorado Boulevard, Pasadena, CA 91106
(626) 585-7361 direct ⋅ (626) 525-7924 fax