NOTE: Incumbents in this class are sworn community police officers per penal code 830.32a and Education Code 72330 and must meet selection standards pursuant to the commission of peace officer standards and training.
DEFINITION
Under general supervision, as a Community College Police Officer (Penal Code 830.32A and Education Code 72330), the Police Officer on an assigned shift, performs patrol duties on foot or by vehicle to protect the main and satellite campus and visiting personnel, property and facilities against accidents, bodily harm, fire, theft, vandalism and illegal entry; enforces all District policies, city or county codes and state and federal laws and traffic regulations; apprehends violators; provides general information and assistance to the public; and may conduct investigations.
REPRESENTATIVE DUTIES: (Illustrative Only)
Patrol the campus on foot for six or more hours in all types of weather over uneven surfaces in various types of light including darkness.
Patrol in vehicles following all rules and laws of the road and have the ability to leave the vehicle quickly in an emergency and have the ability to speak on a two-way radio, operate emergency equipment, operate a spotlight, and patrol in all lighting conditions.
Run to emergency calls or chase fleeing suspects, jumping over curbs, brush, or six-foot walls or upstairs.
Participate in crime prevention activities by detecting sounds associated with criminal behavior-breaking glass, distress calls; observe vehicles or persons and record description of color, size, direction of travel, or other details.
Apprehend violators by overcoming resistance using physical force necessary to effect an arrest including handcuffing violent persons, issuing citations, and completing written reports.
Provide security for large gatherings, assemblies, or athletic events by standing for long periods of time in one location in adverse weather conditions, listening for suspicious sounds, walking up stadium or auditorium stairs, and observing details of persons or events in the day and night time.
Conduct investigations related to assigned cases; investigate, detect, or observe irregularities using the five senses in situations such as water leaks, gas leaks, crimes against the person, crimes against property which occur during the assigned shift; take necessary action within the limits of prescribed policies and procedures to correct the situation such as shutting off utilities, recording incidents, interviewing persons, or contacting the appropriate authorities by telephone or radio for guidance and assistance.
Perform other services which enhance the safety and security of the campus such as arranging for the towing of vehicles, pushing vehicles out of traffic, opening doors, assisting with vehicle problems, and directing traffic by standing for long periods of time in adverse weather conditions on uneven surfaces.
Participate in emergency preparedness programs, safety and health programs, and parking programs.
React to emergency situations by dragging injured persons to safety, lifting injured persons onto stretchers or into wheel chairs, moving heavy objects from escape routes, performing CPR and First Aid.
Act as watch commander during assigned watches.
At the request of a supervisor, perform a variety of unscheduled duties normally and traditionally performed by a Police Officer.
OTHER DUTIES
Performs other duties as assigned.
KNOWLEDGE AND ABILITIES
Knowledge of:
California Penal Code statutes;
California Vehicle Code Statutes;
Fundamentals of police report writing; and
Law Enforcement Code of Ethics.
Ability to:
Learn, understand, and interpret laws, campus policies and departmental regulations and campus police literature together with an aptitude for campus law enforcement work;
Analyze situations and adopt quick, effective, and reasonable course of action;
Write clear and accurate reports;
Remember names, faces, and details of incidents;
Establish and maintain positive and effective working relationships;
Assume responsibility and exercise sound judgment;
Function without constant, direct supervision;
Handle heavy public contact;
Review situations accurately and determine appropriate action according to established guidelines; and
Demonstrate clear evidence of sensitivity to and understanding of the diverse academic, socioeconomic, cultural, disability, and ethnic backgrounds of community college students, faculty, staff, and community.
EDUCATION AND EXPERIENCE
Graduation from high school or possession of a GED, AND
Graduation from a POST approved regular basic academy course within three years from date of application OR a valid POST Basic Certificate and completion a recertification course within the past three years.
OTHER REQUIREMENTS
Successful completion of physical agility test (laterals are excluded), preliminary pre-employment background interview and investigation, employment interview, psychological screening, and medical examination are required for candidate(s) selected by the above.
Must possess a valid California driver's license.
PHYSICAL ABILITIES
Work is performed indoors and outdoors in a variety of locations to include on-site work at calls and incidents on a bicycle and at the College Police Station. When working outdoors, may be exposed to the elements; may work under damp or dry conditions; crouch, walk, bend, reach, twist, drag, lift, and carry items weighing 45 pounds or more; prolonged sitting, standing, and grasping; run for extended times over various distances and conditions, such as pursuing a running suspect through yards and over fences and walls; observe and recognize people, activities, vehicles, street signs, environmental conditions from a reasonable distance during day or night; may be exposed to dust, chemicals, solvents, grease/oil, fumes, electrical, and mechanical hazards, vehicular traffic, vibration, and noise; meet the physical requirements of the class and have mobility, vision (including the ability to distinguish colors), speaking, hearing, dexterity, and use of both hands and legs appropriate to the duties to be performed. May administer first aid and in an emergency, push, pull, drag, and move individuals and/or others weighing 150 pounds or more. May be exposed to blood or other bodily fluids or communicable diseases. Must be able to meet the physical requirements of the class and have mobility, vision, hearing, sense of smell, and dexterity levels appropriate to the duties to be performed with the ability to work irregular hours and schedules. A pre-employment physical examination is required. Cost of physical will be paid by Pasadena City College.
Probationary Period: One year.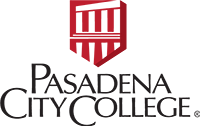 Pasadena City College
1570 East Colorado Boulevard, Pasadena, CA 91106
(626) 585-7361 direct ⋅ (626) 525-7924 fax