DEFINITION
Under direction of the Senior Dispatcher, performs a variety of clerical duties of above average difficulty which require learning specific policies and practices and selecting which procedures to use for specific cases; types with accuracy; and does related work as required.
EXAMPLES OF DUTIES
Establishes priorities and performs all the clerical tasks and services related to the Police/Safety Office.
Gives information orally and in writing.
Answers emergency and routine calls from students, staff, guests, Pasadena Police Department and other public safety agencies.
Maintains the Police/Safety Office daily departmental log.
Answers routine emergency calls from the Police/Safety field personnel via radio and telephone.
Monitors fire, intrusion, and smog alert alarms.
Issues parking permits and makes up receipts for same.
Batches citations, sets court dates for citations, and makes bank deposits.
Types, files, copies, indexes, and routes police reports.
Checks data for completeness and compliance with Department Rules and Regulations.
At the request of a supervisor, performs a variety of unscheduled duties normally and traditionally performed by a Safety Clerk/Dispatcher.
MINIMUM QUALIFICATIONS
Education and Experience: Graduation from high school.
Knowledge and Abilities: Knowledge of California penal and vehicle codes and certain community college Education Codes; knowledge of rules and regulations and radio procedures of the FCC. Ability to learn College rules and regulations; ability to work under stress and to handle emergencies; ability to work without direct supervision and to be self-motivated on the job; ability to deal tactfully and effectively with staff, students, guests, Pasadena Police Department and other public safety agencies; ability to work in a multi-ethnic environment. Willingness to work 11:30 p.m. to 8 a.m. assignment.
Skills: Possession of keyboarding skills for typewriter, PC, and CRT.
DESIRABLE QUALIFICATIONS
Dispatching experience for a police department or a college police or security department or military police. Ability to file rapidly and accurately.
PHYSICAL ABILITIES
Seeing to inspect written documents, communicate with District staff, sitting for extended periods of time, bending, kneeling and reaching to retrieve and file records, and dexterity of hands and fingers to operate a keyboard and other office equipment.
PROBATIONARY PERIOD: One year.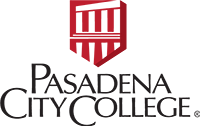 Pasadena City College
1570 East Colorado Boulevard, Pasadena, CA 91106
(626) 585-7361 direct ⋅ (626) 525-7924 fax